Content is the key to offering value and engaging your users and customers.
However, nowadays, businesses need to go the extra mile to grab attention and maximize conversion rates.
Shoppable content like interactive images and video provides users with the opportunity to purchase directly from you via social or your native content marketing like your blog: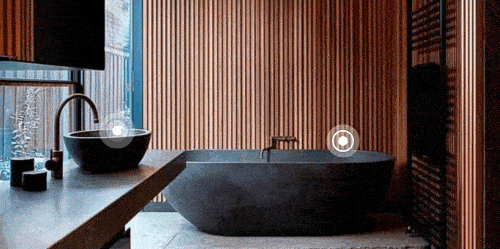 With shoppable content, users can add products to their cart while viewing your social media page or a video on YouTube.
The goal with interactive content is allow your prospective customers to purchase in fewer steps, cutting down the customer journey drastically.
They should be able to hit 'buy' the moment they see something they like. Interactive content makes that possible.
Here are some interactive marketing statistics you need to see to believe the power of interactive and shoppable content in 2021.
Interactive marketing statistics that can't be ignored in 2021
In a survey, 81% of respondents said that interactive content is more effective than static content.
Whether it be an engaging video or a quiz, people prefer interactive content that allows them to connect with brands.
The best thing about it is that you don't need to redo your existing content to leverage it.
Content as simple as an Instagram image can be made interactive easily, so that it provides value and makes a direct impact on your bottom line.
Given that interactive content engages users, it also has reusability value and high shareability. Because of this, brands can use it to yield valuable information from their audience.
Here are the latest interactive marketing statistics from content marketing experts.
Interactive content growth and usage
How fast is interactive content catching on among brands and marketers? Fast.
Here are some stats:
Quizzes, Polls, Calculators and Interactive Infographics
The most effective types of interactive content marketing for top of the funnel are quizzes, interactive infographics, contests, games, and tests or assessments. (Content Marketing Institute and Ion Interactive)
Here are some interactive marketing statistics that show what they offer to modern enterprises and entrepreneurs:
Interactive videos, voice shopping, real-time interactions, influencer marketing, AR, & VR
The following are some interactive marketing statistics on interactive videos, voice shopping, influencer marketing, and more.
Shoppable content
Shoppable content is beginning to carve its place in the ecommerce industry.
Creating interactive shoppable video content can drive conversions better than static content, as stats show that 67% of consumers make purchases after watching interactive video ads.
Here are some eye-opening interactive marketing statistics:
Top 5 interactive marketing trends for 2021
Incorporating shoppable content in their digital marketing strategies has enabled online retailers to enhance the shopping experience in a way never before seen.
From ads to quizzes and games, there are several important trends to keep an eye on if you want to make the most of interactive content tools for marketing and sales.
Here are the leading trends to look out for:
Artificial intelligence is going to be big for personalization. 
Chatbots are going to continue to become more sophisticated, creating an ever more interactive element to online communication with users and customers.
Interactive content such as polls, games, and quizzes will become more common as brands see enhanced activity with interactive vs. static content.
Social media platforms will continue to add new tools for brands who want to sell their products directly from their platform, such as shoppable images. 
Conversational marketing will become a huge marketing tool that defines how we interact with the digital world over the next decade. 
Don't ignore the trends
It's time to enhance your content with interactivity.
Interactive content is a powerful tool for marketing professionals and brands looking for new, effective, and affordable ways to leverage existing content to increase ROI on their digital marketing expense.
The stay ahead of the game, you need to look at the patterns and trends that present themselves, and the stats don't lie: interactive content is the next big thing.
Learn more about how you can make interactive content work for your brand and clients with Spott's interactive content platform. Click here to start using Spott for free.