In this article, we want to elaborate on how you can generate traffic from your newsletters using interactivity.
We love emails. We love them so much that we send about 2.7 million of them….per second. It is so embedded in our daily routine, that we spend up to 5 hours per day checking our work and private email.
When we say that in media it has become difficult to stand out between all advertising, it is for sure even more the case on newsletters. How do you make sure people spot your email, read it and get inspired in such a way that they and click through to your website?
How you can sexy up your newsletter using interactivity
Email limits you to only put 1 URL behind a picture or a gif. As we are all conditioned to give attention to things that are dynamic, you should always go for gif. This does not mean you have to transform every image in your newsletter into a gif, but that one article you want everyone to read.
Once you have produced your gif and placed it into your mail, you should put content behind that gif that is a more immersive version of the same content. Here comes surprisingly enough our Instagram feature in handy. That feature allows you to make a video interactive for Instagram Stories, perfectly scaled for mobile.
If you want to find out more about making images and videos interactive, you can click here.
The reason you should care about that detail is that 48% of emails are being opened on mobile devices.
When you put an Instagram Stories URL behind the gif, you'll have the perfect content experience ready for all your readers.
It'll generate more traffic to your website, allow better conversion and will boost your future open rates.
Now the fun starts!
Once you have added the interactivity, you can track the performance on your Spott dashboard. You can get an overview on plays, product impressions and product clicks per video or tagged product.
You will have full access to all the data you need to better understand what works and what does not work to take along in future content productions!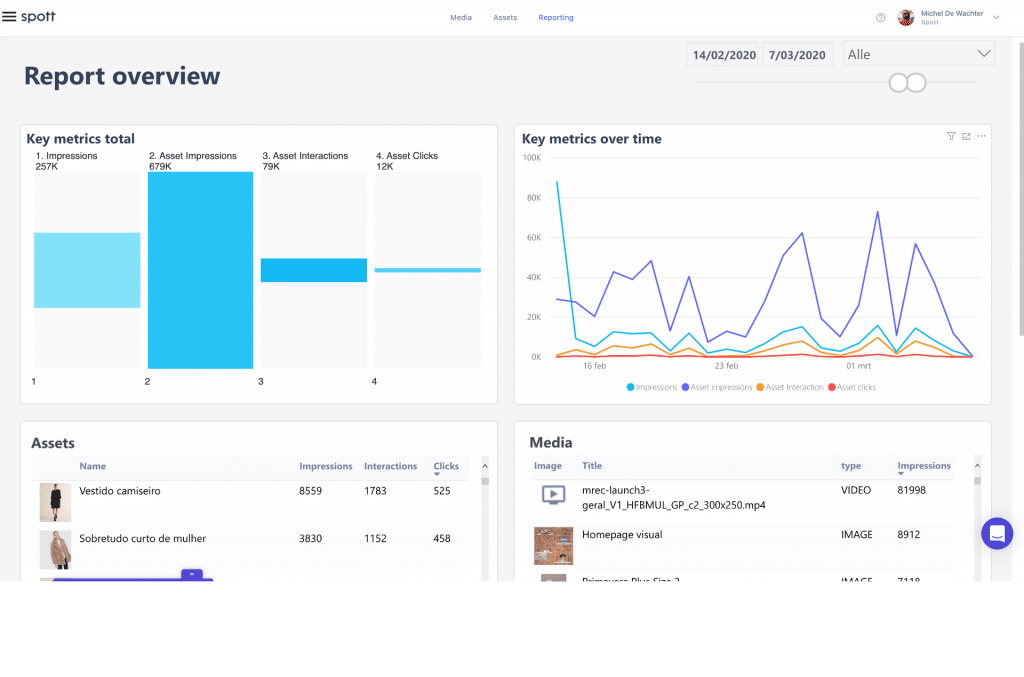 Spott works with a pay as you grow-pricing. If people do not interact & click, you pay us 0,-. Discover our pricing here.