As you cannot create a successful strategy based on attention and paid ads alone, the volume and quality of your content become one of your main differentiators for success. We already explained how you can leverage and customize interactivity to ensure maximal return on your content and advertising strategy. As campaign thinking is being replaced by a continuous always-on approach, you must not only be able to create interactivity in large volumes, but also make sure to efficiently manage your interactive content out there and be able to analyze the performance of your content in-depth in order to continuously learn what works best and why.
Manage
You want to ensure that all product information stays updated automatically. Spott enables you to sync your product feed with a wide range of popular platforms, including Magento, Spotify, and Lengow. This allows you to fine-tune and adapt to price changes, discounts, and unavailable products to set advanced strategies.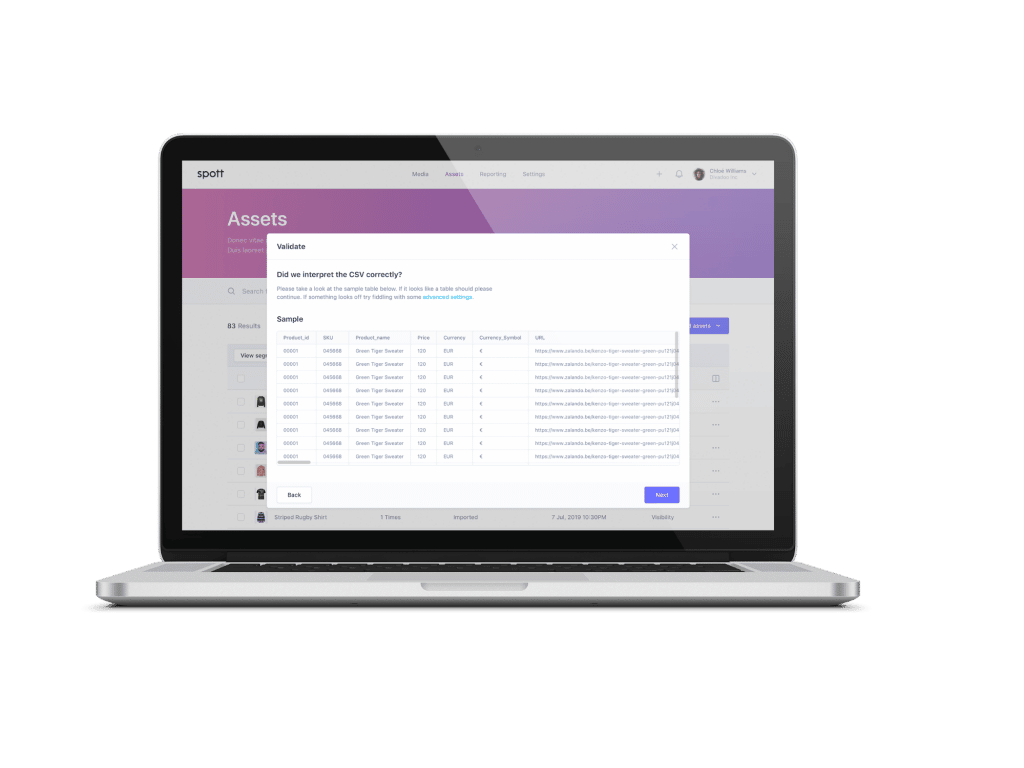 Create
At Spott, making content interactive has been our bread and butter for years, ranging from interactive advertising to fashion pictures and second-by-second interactivity for full-length movies. Every type of content poses its own challenges to make interactivity as valuable and efficient as possible.
We have consolidated different AI solutions with their own database into the most advanced, state-of-the-art media enrichment engine possible, allowing you to make large volumes of content interactive on the fly. We have been developing this engine in an R&D partnership with IMEC and the universities of Ghent & Leuven, supported by the Flemish Government.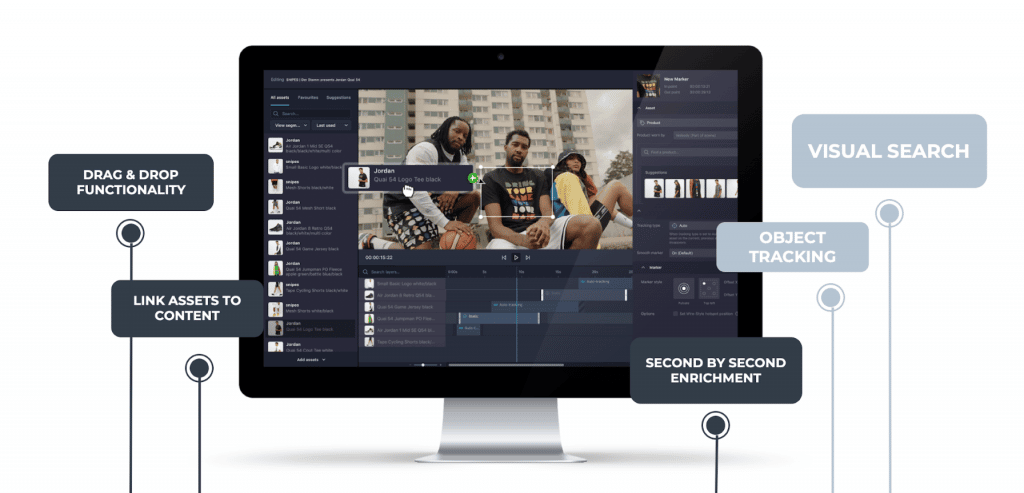 Learn
When you invest heavily in content, you want to understand what is working well and why.
Marketers are still struggling to create "the kind of content that engages" – simply too many of us are creating content that never sees the light of day.
Source: Snapapp
We do not only allow you to track from impression to purchase but also to understand the dynamics behind it. Which channel offers the best quality traffic when taking conversion into account? Which content is best at performing to sell a certain product? What type of interactivity works best on what kind of content and/or offering?
By allowing your audience to interact with every piece of content you have and every subset of that content (brand, product, colour, person, character,…), you will also get to know each person of your audience better. You will be able to enrich your clients' profiles with new & very valuable metadata generated by your clients, based on behaviour they initiated themselves (pull marketing).
Spott goes further than performance reporting. We provide you with a fully-fledged BI platform that lets you crunch the numbers to better understand what parts of your marketing are generating the majority of your value. In addition, our API makes it easy to feed all behavioural data into your own CRM system.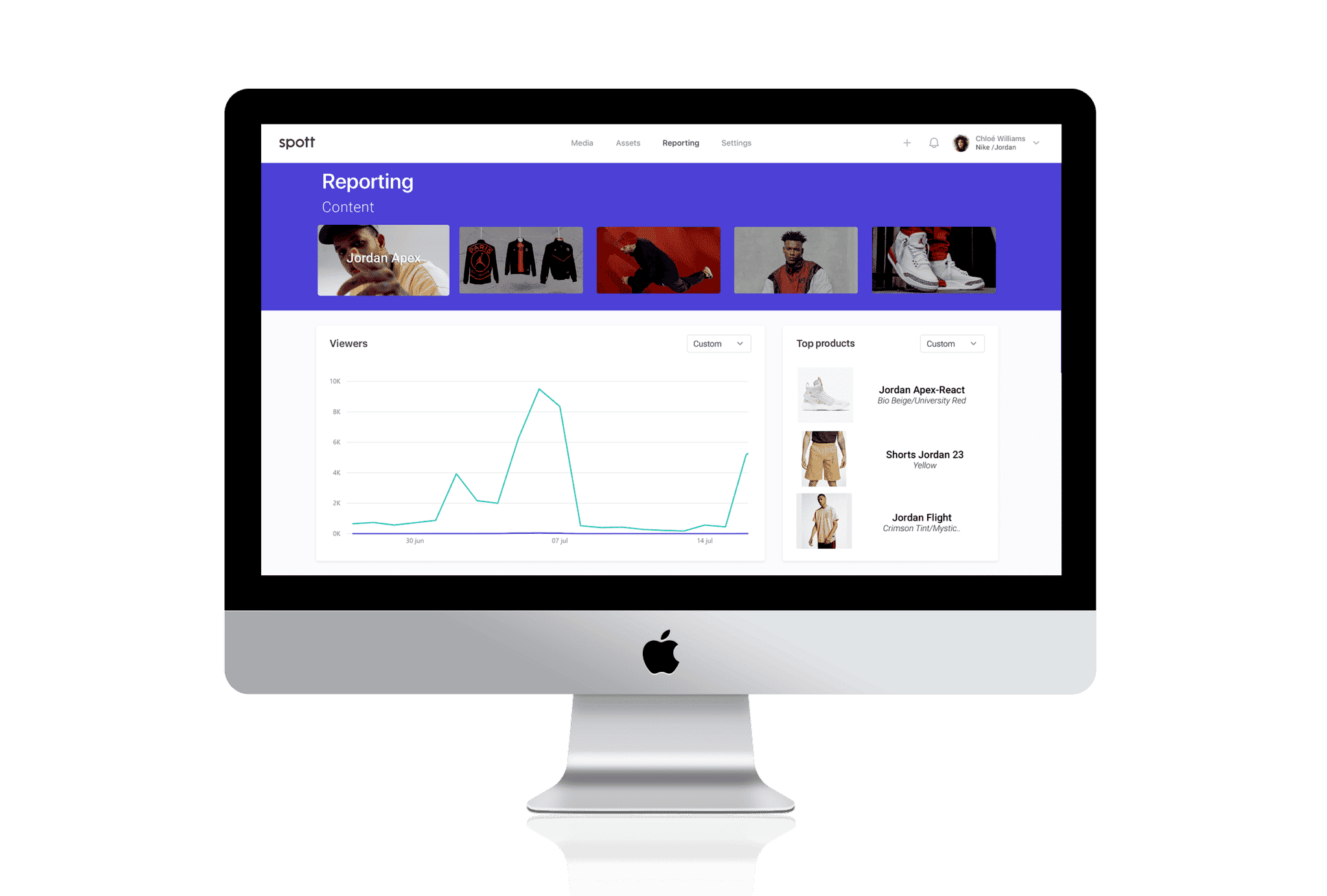 Do you want to understand how content marketing is changing? Read up in this article!
Looking to learn how interactive content can generate value from day 1? Read up in the next article!
Want to learn more?
Are you interested to learn more about these new features and our product roadmap? Feel free to schedule a demo with one of our colleagues. They can't wait to learn more about your challenges and discuss how Spott can make sure your content not only inspires, but also sparks sales.