In this article, we want to elaborate on how you can generate traffic from Pinterest to your website using interactivity.
Why you should care about Pinterest at least as much as Instagram.
When you would make an inquiry to brand marketers what social media platform they are primarily focussing on, you will find Pinterest not many times to be number 1. This whilst it is the platform that is most inspiring, is built to function as a conversion tool and when you make it interactive, it will easily generate traffic for a much longer time.
3 Reasons why we love Pinterest
1. As a result of their clear strategy, a staggering 55% of all Pinterest users shop via the platform. An interesting one is that people start planning their purchase already 3 months in advance before using other social media channels. This makes that Pinterest stands out compared to the rest when it comes to conversion.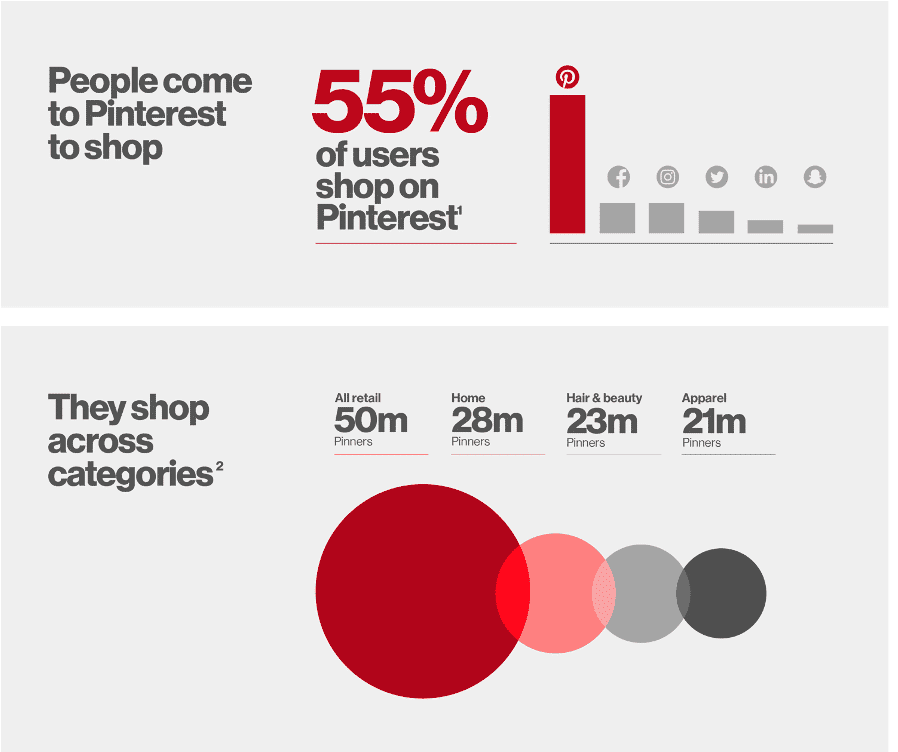 2. Because it is a search platform and not a social media channel(= communication platform), the content published has a much longer lifespan. When benchmarking the traffic generated via social media channels, we see that Pinterest is the most efficient & durable channel to generate traffic from. For 1 client, they have still more 40% of their social traffic from efforts done almost 2 years ago on Pinterest. On average, one pin generates 6 website-visits, but with the way Pinterest's Smart Feed works and the combination of re-pins, your original post can keep generating traffic for years upon years!
3. It is easier to build up the exposure on Pinterest than most of the other channels. When producing relevant content and getting into boards, you can build out a big reach without depending on paid solutions.
Pinterest is not so much social media channel as it is a search & inspiration platform.
When translating that in product strategy and development of the platform, the user experience needs to support a seamless as a possible path of purchase.
This has also been clearly defined in their mission statement: "Pinterest helps people in a shopping mindset move from inspiration to action."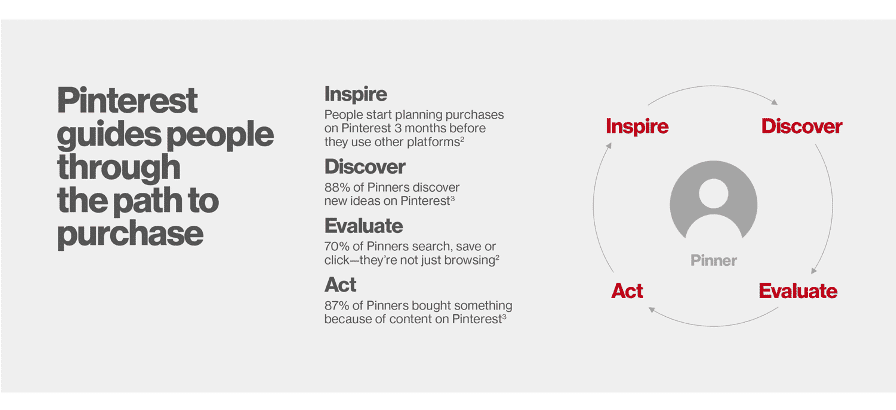 This makes Pinterest a must-have inbound channel almost securing good campaign results based on the efficiency of the platform and the shopping intent of its users.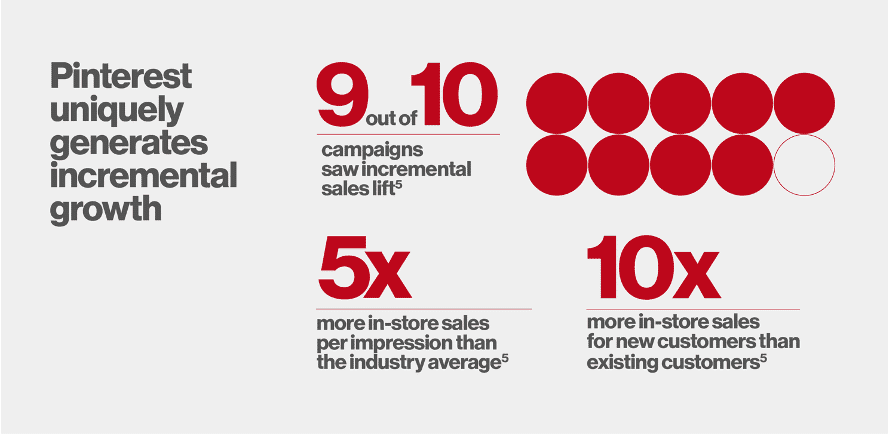 What could possibly go even better when adding interactivity
Simple, it is about making that last mile more efficient. By generating traffic from Pinterest to your website using interactivity, you make the click a seamless next step in that conversion funnel.
How to add interactivity on Pinterest using Spott?
If you want to find out more about making images and videos interactive, you can click here.
Now the fun starts!
Once you have added the interactivity, you can track the performance on your Spott dashboard. You can get an overview on plays, product impressions and product clicks per video or tagged product.
You will have full access to all the data you need to better understand what works and what does not work to take along in future content productions!