Engaging an audience is tougher than ever.
With much of the digital world making the switch to video, and visual content becoming more sophisticated and eye-catching by the day, you need to know how to stand out.
But it's more than just that.
The days of being able to lean entirely on ad-based lead generation are dwindling.
With growing privacy and tracking concerns leading to new legislation throughout a growing portion of the globe, it's now more difficult for brands to maximize ad-based lead generation through retargeting.
Consumers are in more control now than ever of how they interact with your brand. So, it's important to consider how consumers are engaging with you directly through your inbound and content marketing.
And that's where the power of interactive, clickable video content comes in.
Why is interactive video content important?
Adding clickable video to your lead generation toolbox introduces a whole new way for prospects to engage with your content.
According to a report by content experience platform Uberflip, 45% of B2B buyers say interactive content is one of their top three preferred content types.
And according to a 2019 DemandGen report, interactive video content gets 2x the engagement compared to standard or "static" content.
Interactive video content adds new ways for potential customers to engage with your brand.
Plus, it encourages buyers by giving those consumers the information they want and need right there on the video.
How do clickable videos work?
So, how does it work?
One of the earliest forms of clickable video content is the classic YouTube card feature: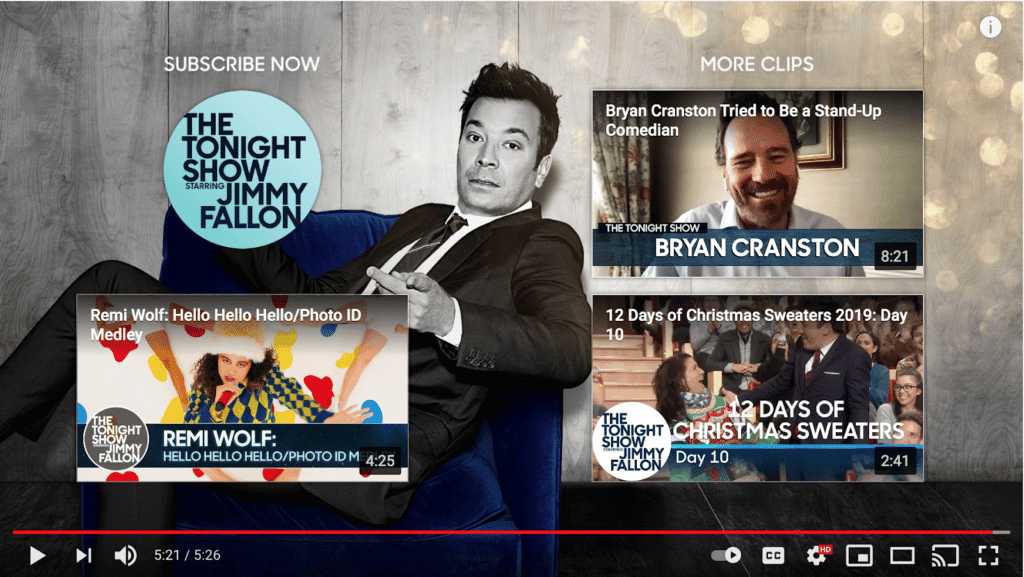 By including cards at the end of videos, subscribers and viewers are encouraged to click through and watch additional videos or visit the brand's website or other URL.
But you can do so much more now with new clickable video tech using videos on your blog or ecommerce platform.
You can add clickable PDF downloads, email list subscription buttons, and even directly tag items in your video to products on your website for a seamless purchasing experience.
Let's look at some examples to see how it works.
How to use clickable video to supercharge your lead generation
So, how exactly can clickable video tech take your lead generation to the next level?
There are countless ways you can use interactive video, whether through your ad campaigns or native marketing.
Here are a few examples:
1. Clickable sections – Jaguar sponsored content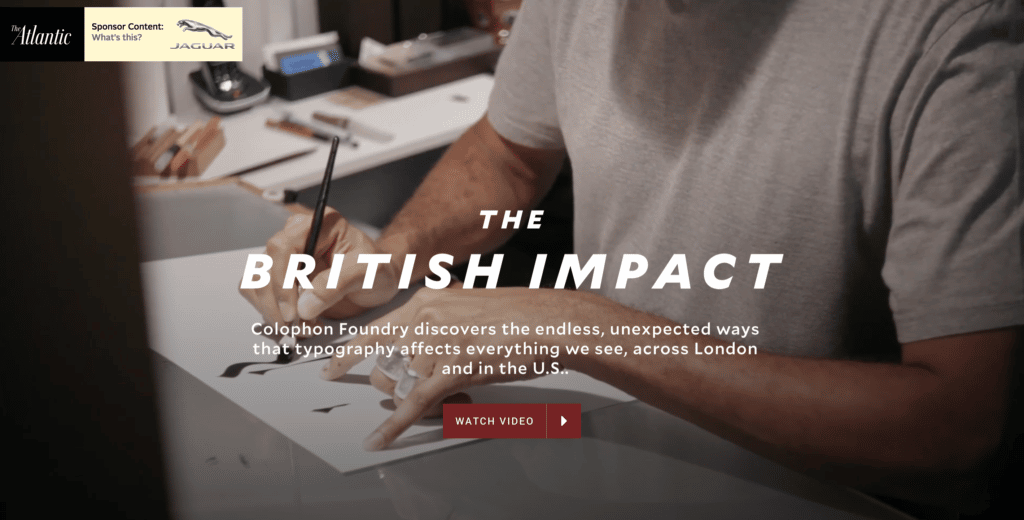 In this sponsored video from The Atlantic and Jaguar, they use clickable sections throughout the video to learn more about the people featured, with Jaguar product placement throughout to generate an emotional connection at just the right time.
It's a deceptively simple use of interactive content for marketing, but the interactive elements greatly elevate the quality of the content in just the right way.
2. Choose your own adventure – Allianz recruiting video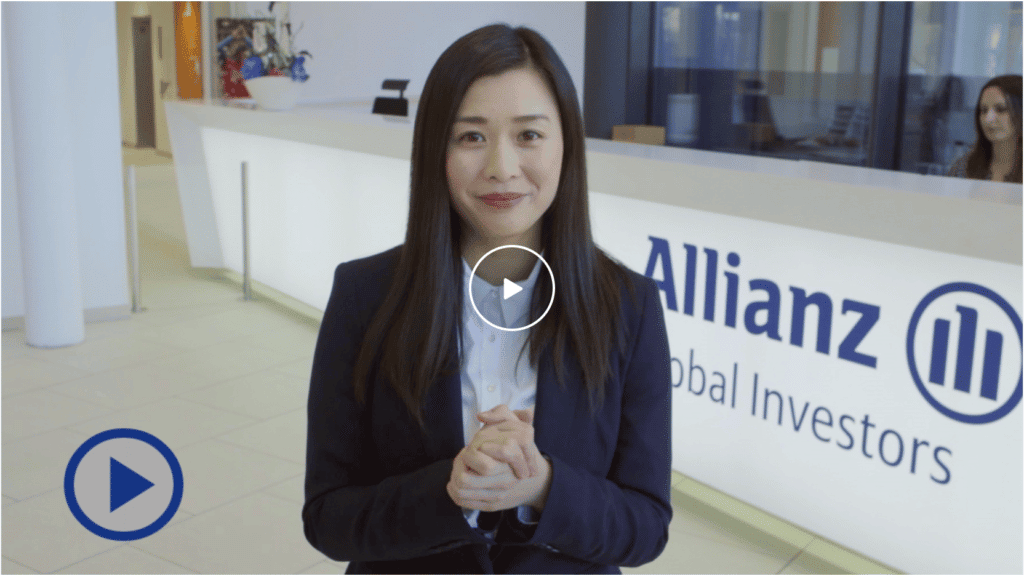 In this video, global investing firm Allianz uses video as a form of recruiting funnel for Millennials, introducing young prospects to the culture and standard expected when working at the firm.
This not only helps attract the right candidates but also helps sift out those who might not be the right fit.
The "choose your own adventure" style clickable elements throughout the video help engage the prospect and make them feel as though they're going through their first day at the company, allowing them to create a positive emotional connection with the firm before even applying.
3. Clickable products – El Corte Inglès native marketing content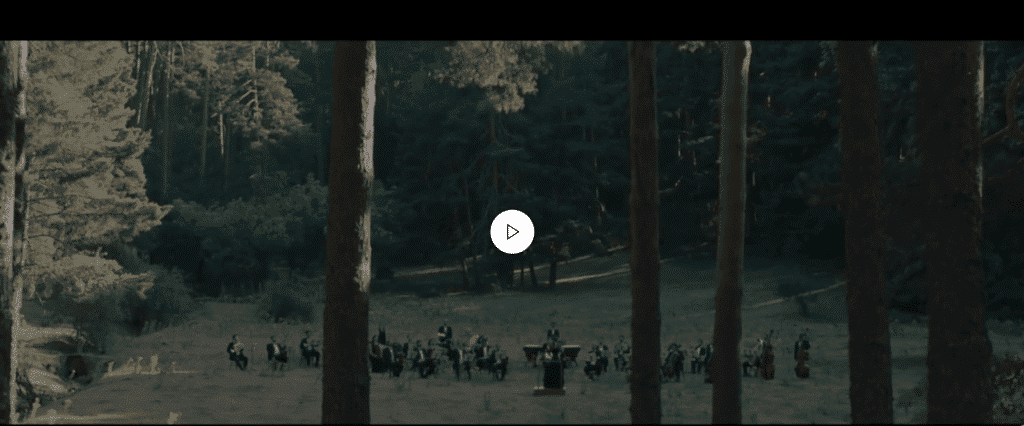 In this example of high-quality native content marketing, retailer El Corte Inglés, in collaboration with SAPO, Havas Media, and Spott, created several interactive video assets to market its retail lines.
With clickable video elements that make it easy for consumers to go directly from watching to interacting, and purchasing in just a few clicks, they were able to bridge the gap between awareness and conversion.
Setting up your first clickable video with Spott
I know what you're thinking: promising, but I don't have the time to look into new software or put one of these together.
Let's get real. You barely have enough time as it is to read this article.
So, instead of reading, why don't we help you put together your first interactive, clickable video right now.
Ready?
(Yes, with Spott's interactive video software, it's that easy.)
In fact, you can do it in just 3 simple steps (no cheesy commercial required):
[Want to follow along with the tutorial and create your own interactive video? Click here to get started with Spott, free for 14 days.]
1. Upload your video
First, start by uploading the video you want to add interactive elements to.
For the sake of the example, let's say you have a product video and you want viewers from your blog or a landing page to be able to click on that product to generate a purchase.
Just click the "Add media" button or drag and drop anywhere on the page: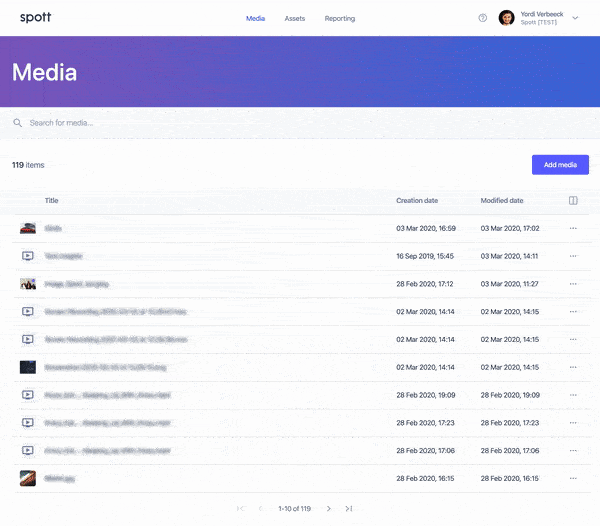 Next, let's add some assets.
2. Add your assets
Now, you'll add your assets.
Think of this as the item you want your lead or viewer to interact with.
For example, it could be a product, a person, or a link to an email sign up form among many other things.
In this example, we'll be creating an asset for a coffee mug.
So, click on the video you uploaded to bring up the Studio screen.
To add your asset or assets, simply:
Click "Create new asset" at the bottom left of the page
Add the name, image, and URL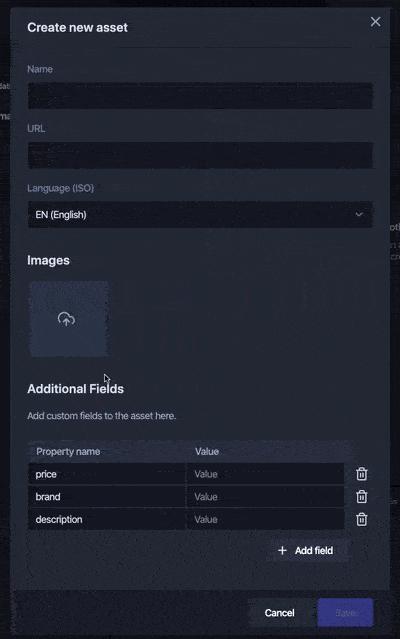 That's all there is to it.
Alternatively, you can choose to upload your entire product feed to potentially make things even simpler.
Lastly, let's add your new asset to your product video.
3. Add the asset to your video
Now, go to your video and skip forward to the section that has the product (or the section of the video where you'd like to add your clickable element).
Once you've found the product, simply drag a box around it to identify it on its own line:
Then, drag the asset from your assets tab into the box you made (in this case the box we made around our coffee mug):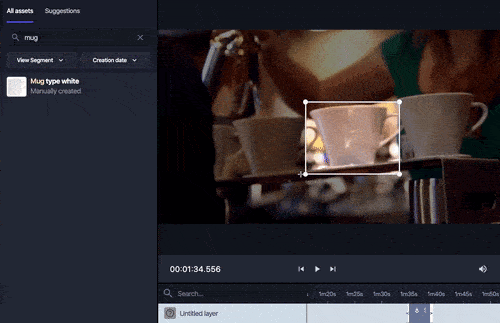 Lastly, decide how long you want the clickable element to show on the product.
And you're done!
Use clickable video tech to amp up your lead gen efforts
Clickable video tech has the ability to take your potentially stale lead gen efforts and revitalize them, adding a whole new layer of interactivity that leads to greater engagement and improved conversions.
But don't take our word for it.
Try out Spott for free to see for yourself what interactive video and image content can do for you: