Chances are, you've already encountered shoppable content somewhere online.
Whether social media or on another brand's native platform, shoppable content is becoming more prevalent by the day.
But few have a grasp on just how big shoppable content is predicted to become over the next few years.
Even mega brands are considering how to incorporate interactive shoppable content into their platforms and advertising campaigns.
In a recent interview, eMarketer spoke with NBCUniversal's CMO Josh Feldman to get their thoughts on shoppable content.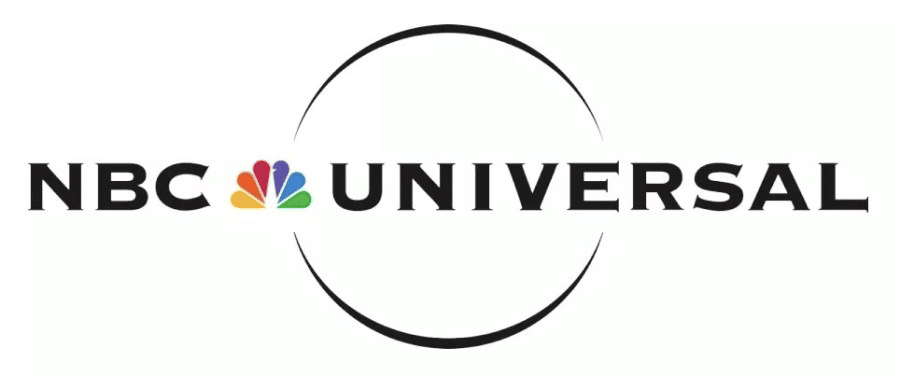 The U.S. television giant recently began adding a direct to checkout feature via shoppable TV ads in their native advertiser campaigns.
But for them, that's only the beginning. Feldman had this to say:
"What we saw last year in the space of commerce was not a change in people's thinking; it was an acceleration of what was already happening out in the world. It made us as a company feel good that we were working on this strategy to blend the crossroads of media content and commerce together in one place."
The goal, according to Feldman, is to turn their ads into "a shoppable experience for the viewer without them having to leave the content itself."
And with the launch of their new streaming app, Peacock, they're looking to develop a feature similar to this for the app.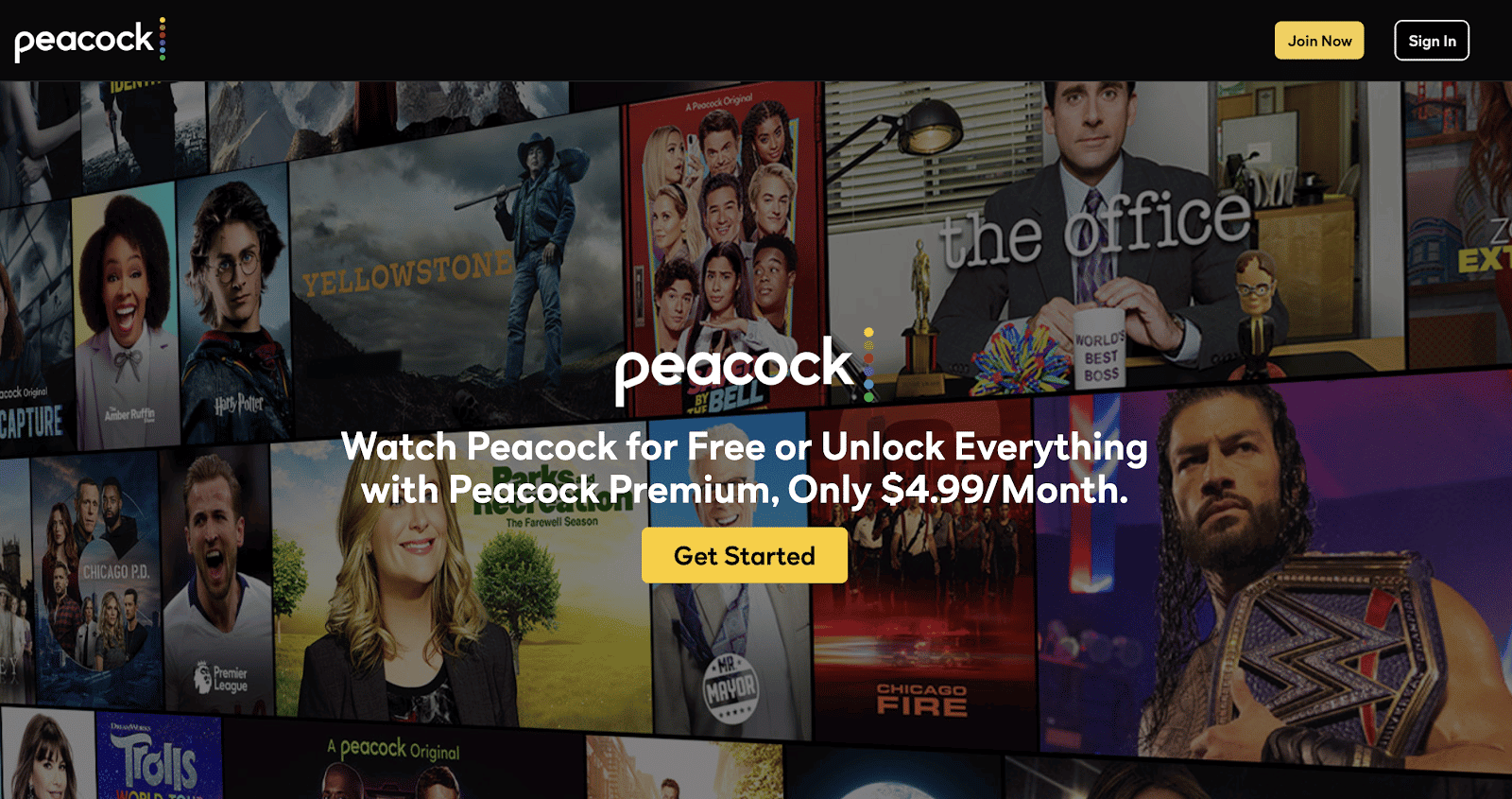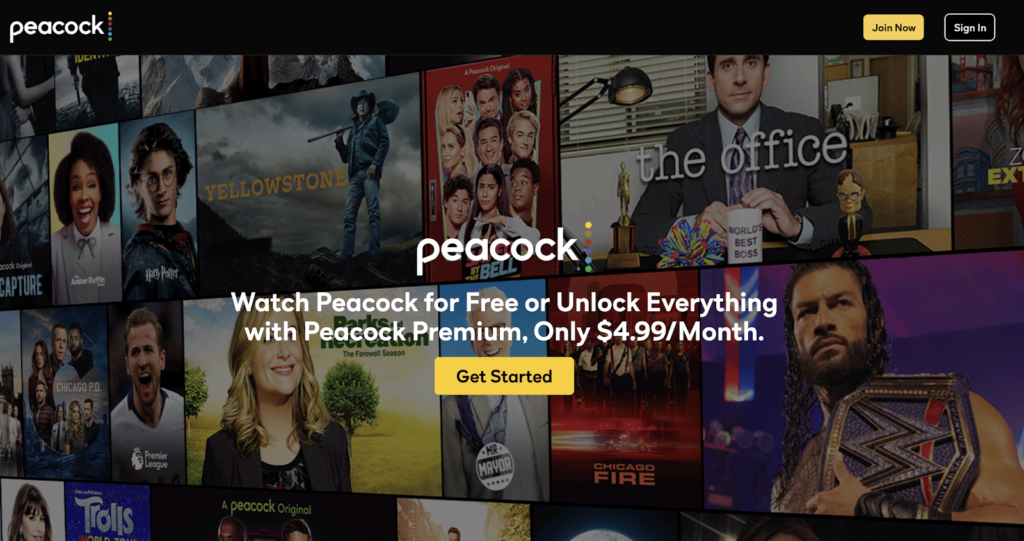 But NBCUniversal isn't an exception.
Everywhere brands are seeing the power and value of shoppable content to transform and simplify digital ecommerce in a way that helps everyone win, from brands to consumers.
In this guide, we'll explain what exactly shoppable content is and why you should consider using it in your marketing campaigns.
Then, we'll finish with a variety of examples to inspire you to think of ways you can make your own content more shoppable.
What is shoppable content?
Shoppable content is a kind of interactive content that integrates the ability to purchase within the content itself.
An example of this can be an image of an outfit that allows the ability to click on individual pieces of that outfit and click to add them to your cart or go to the product page straight from the image.
Like this: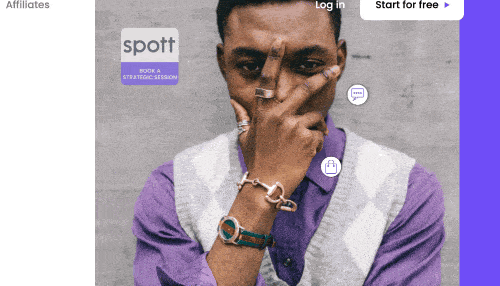 However, as you'll see from the examples below, shoppable content stretches far beyond just the fashion industry.
What are the benefits of shoppable content?
We've touched on some of the benefits of shoppable content so far.
However, let's dive further into those benefits to make it clear why shoppable content isn't just an important consideration, but the future of ecommerce.
Here are just some of the benefits of shoppable content:
Increased conversions
One of the most touted benefits of shoppable content, it's been shown to increase conversion rates consistently.
According to one Demand Metric report, interactive shoppable content converts roughly 2x better than traditional "static" content.
Why is that?
There are several possible reasons, but one is that shoppable content tends to be highly interactive and compelling.
Emotional storytelling is often used in conjunction with interactive shoppable content because it allows more of a focus on the content itself in terms of conversion power.
Being able to capitalize on the emotion of an ad or piece of content to drive a sale right then and there is powerful, and something brands just couldn't do with digital marketing before shoppable content.
Reduced purchase journey and easier tracking
Shoppable content streamlines the purchase process considerably, consolidating the purchase path into fewer steps.
Going from this:
Content/Ad -> Product Search -> Product Page -> Add to Cart -> Checkout
Or this:
Content/Ad -> Product Page -> Add to Cart -> Checkout
To this:
Content/Ad -> Add to Cart -> Checkout
This not only is part of the cause for increased conversions, as it creates a more frictionless purchase experience, but it also makes it far easier to track and measure conversions.
With that you can better determine what is actually working, what isn't, and collect all of that data faster, allowing you to be more agile in your marketing experiments.
Sell directly from every platform
Another unique quality of shoppable content is that it gives users the ability to shop directly from their favorite platform.
If you have a large audience on Instagram, you can make your content shoppable directly from your Instagram posts.
If you do better on Facebook, try it first on Facebook.
Like this example from Emmy's Organics, which asked what kind of cookie person the user is, mint or peanut butter: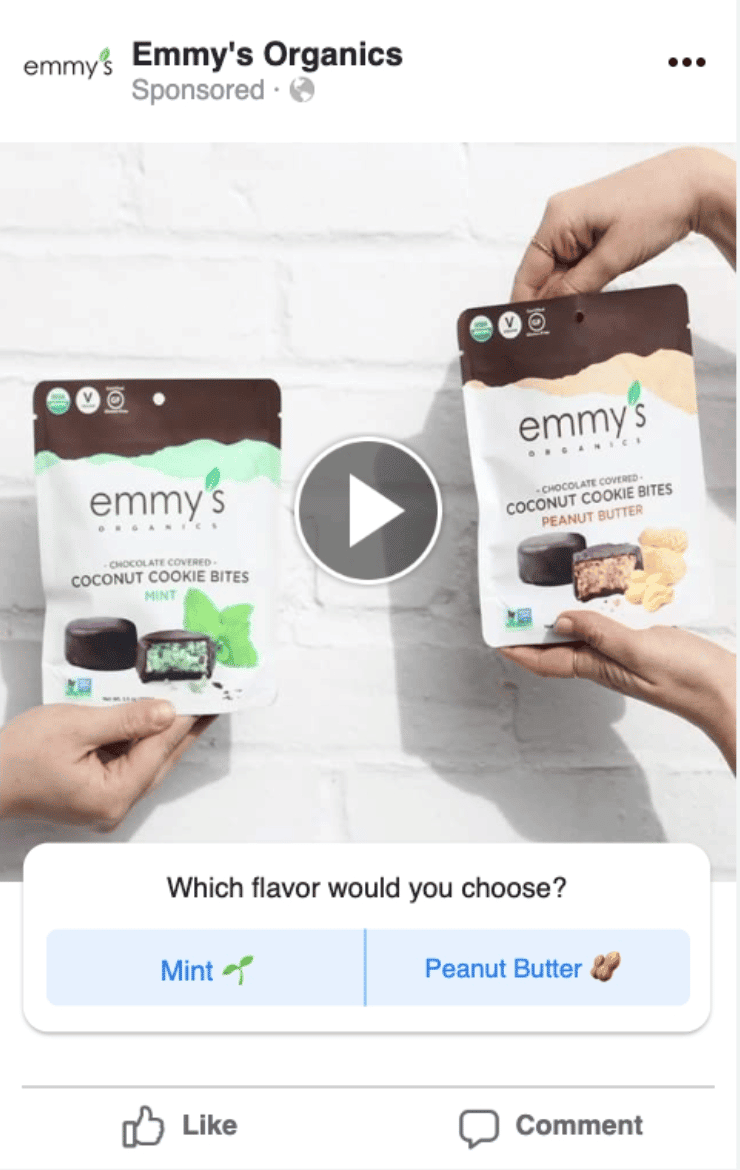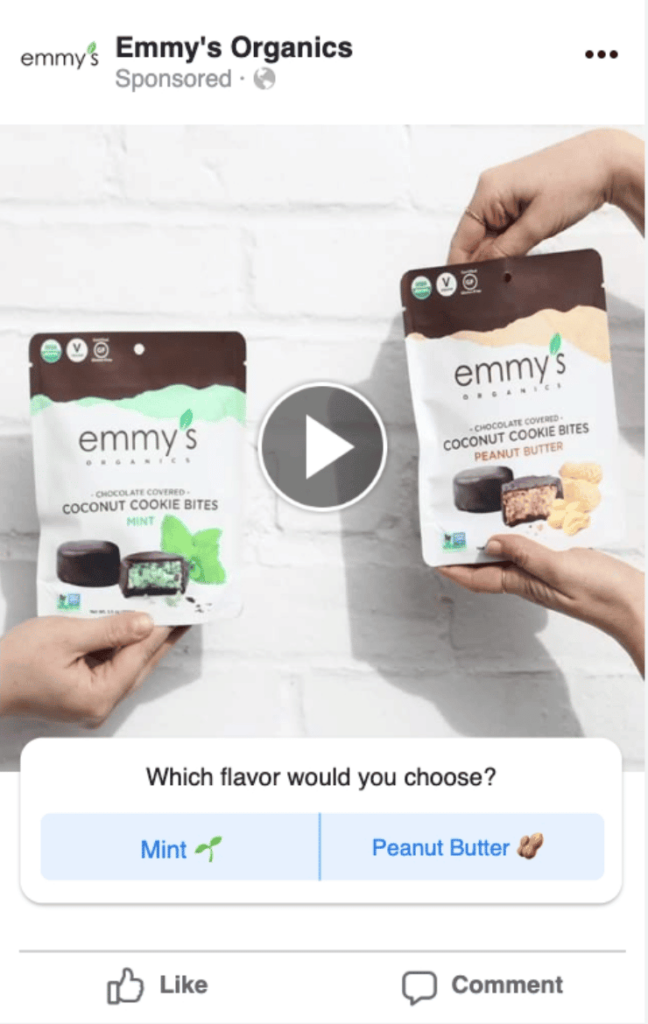 Then again, if you gain traffic predominantly from Google, invest in making your blog and YouTube content shoppable, whether that's through the use of interactive images, video, or another type of interactive content.
If you gain sizeable traffic from all of them, run shoppable campaigns on all of them.
There is really no limit to how you take advantage of interactivity to make your social and native content more shoppable.
In this way, you're reducing the purchase path even further while simultaneously delivering content on the platform that that shopper is most comfortable using.
Instead of interrupting their content consumption experience, you're enhancing it and complimenting it.
Keep in mind that these benefits are really just scratching the surface.
Shoppable content has the ability to enhance online storytelling for brands and merge that together into the buying experience, among other additional benefits.
Now, let's dive into some real examples of shoppable content.
5 Examples of shoppable content
Shoppable content comes in many forms.
If you're new to shoppable and interactive content, these examples will not only give you a clear idea, they'll also inspire your own shoppable marketing content.
Here are 8 examples of shoppable content:
1. Puma – Interactive video campaign
This first example is an interactive video from Puma via their marketing campaign, Forever Faster: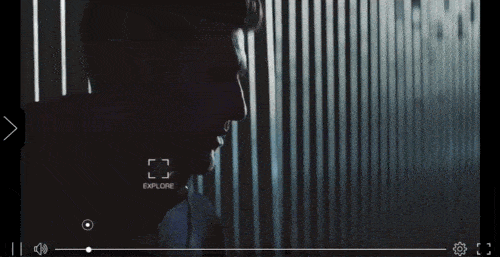 The purpose of the campaign was for the release of a new sportswear collection, with the video being displayed on the campaigns landing page.
Users can click on an individual item within the video to view it and even add it to their cart.
Puma reported an impressive 6.9% conversion rate and earned a reported 24x higher per click than the average click-through rate seen throughout the ecommerce space.
2. Tesla – Car Savings Calculator
This example offers some diversity than what is typically seen in the shoppable content space.
A mix between a quiz and a calculator tool, this Tesla car savings calculator takes users through a set of questions to show them just how much money they'll save over the life of their next vehicle by purchasing a new Tesla: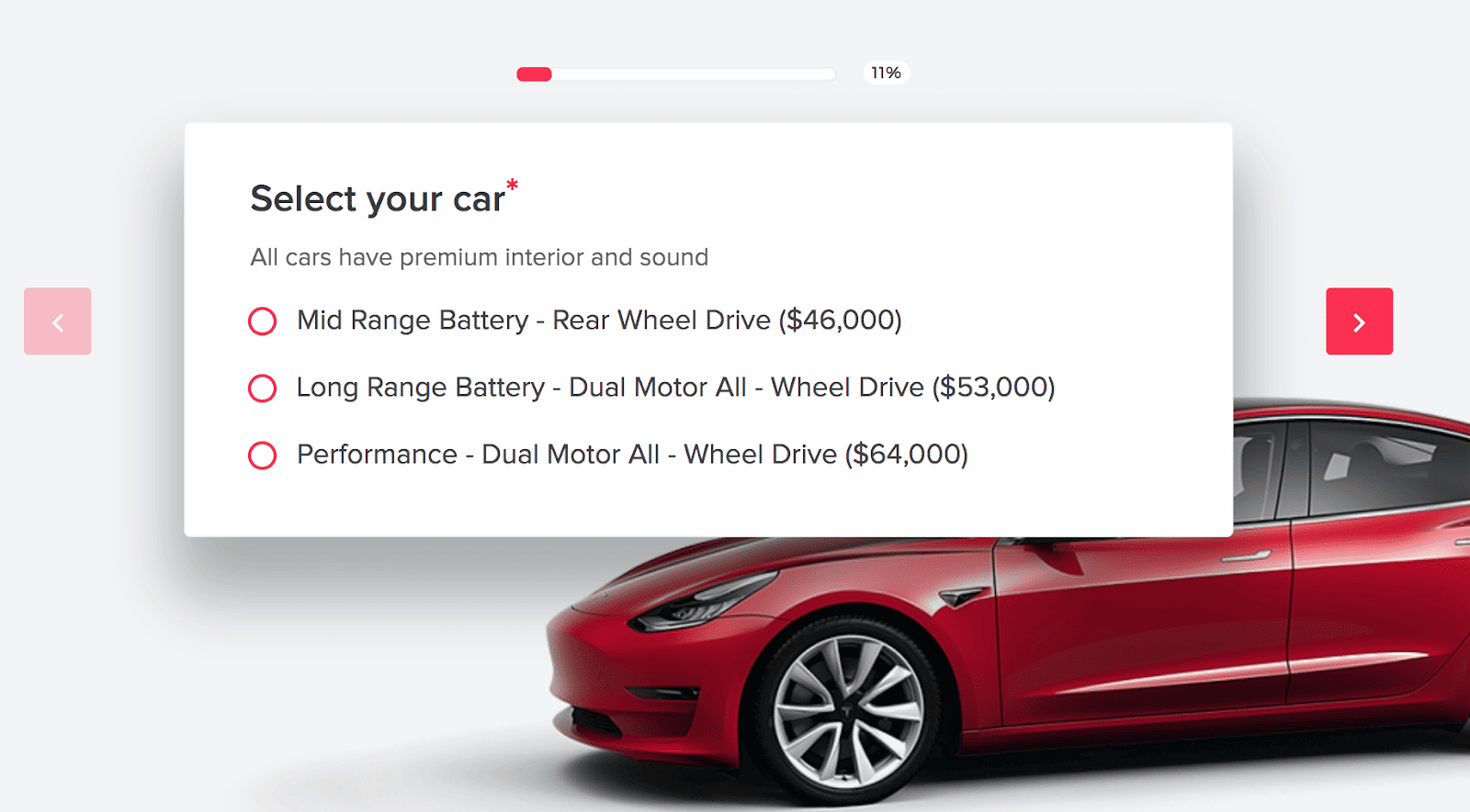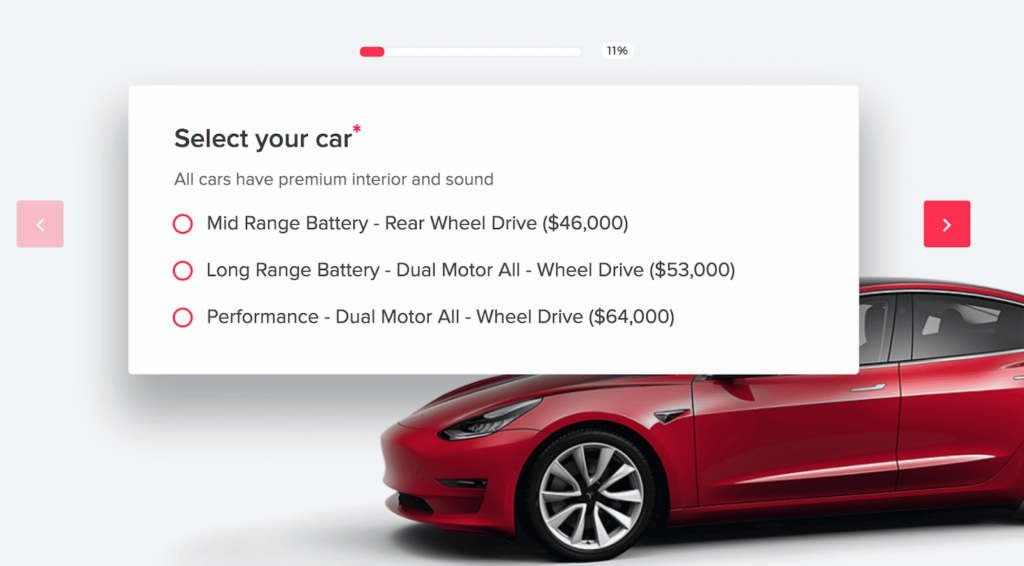 It becomes shoppable as you proceed through the quiz-calculator, answering questions about various options, almost like when you shop for a new car (wink wink), finally presenting you with a call to action at the very end to purchase your new Tesla.
3. ZEB – Interactive fashion walkthrough
Another fashion example, this one uses Spott's own interactive video feature to take you through a virtual tour of a new line from online fashion store ZEB: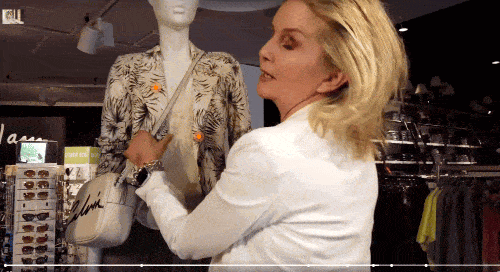 As styles appear throughout the video, spots appear that you can click on to get more information about that style.
When you click on a particular style, the video pauses for the user, then plays once they move their mouse away, all automatically.
With this format, ZEB was able to interact with their fans and followers in a brand new way while simplifying the purchase process.
4. Net-A-Porter – Shoppable magazine
Fashion store and editorial platform Net-A-Porter has used interactive marketing to make their content more shoppable for a while now, to great success.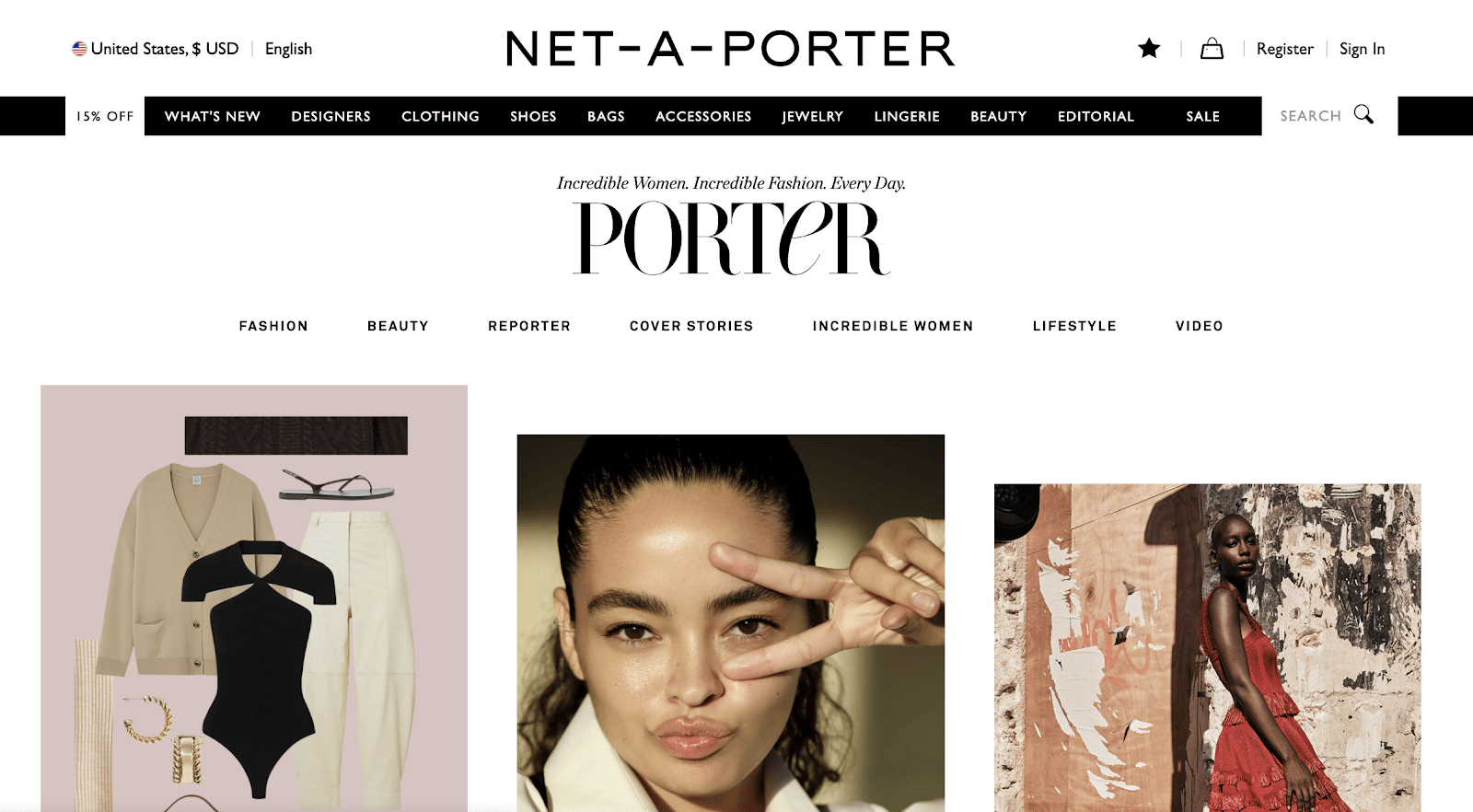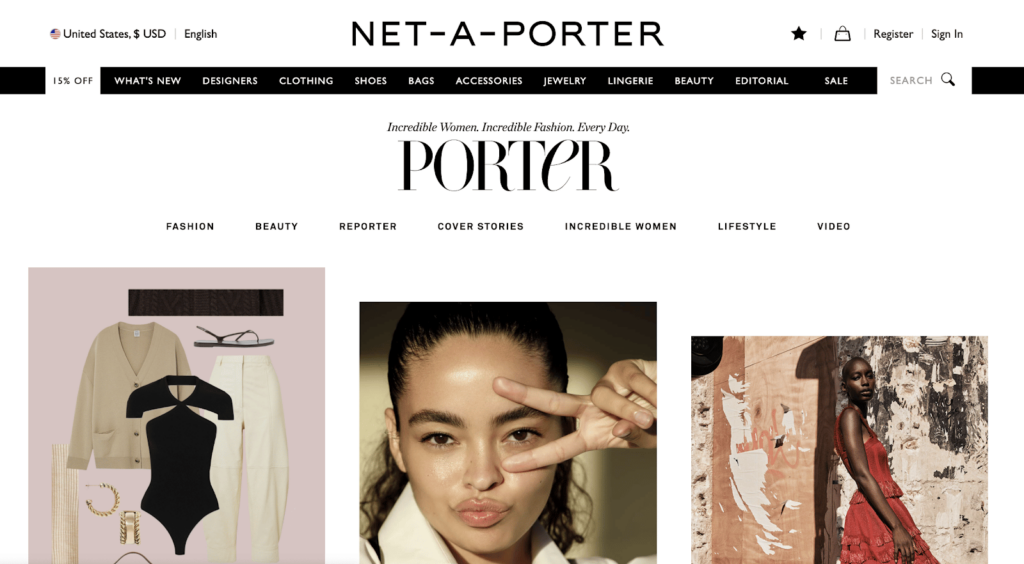 Their digital magazine, Porter, is fully interactive. Across all 3-dozen or so pages of each issue, you can hover over on any style that appears through the magazine to straight to the relevant product page on the Net-A-Porter ecommerce store.
They've even utilized a different kind of shoppable technology with their print magazine, The Porter.
With the accompanying Net-A-Porter mobile app, you can similarly scan any style that appears throughout the magazine to be taken straight to the corresponding product page.
5. Tesco – Shoppable ingredient list
One of the most unique and creative examples of shoppable content on this list, supermarket Tesco adds shoppable ingredient lists on its blog posts: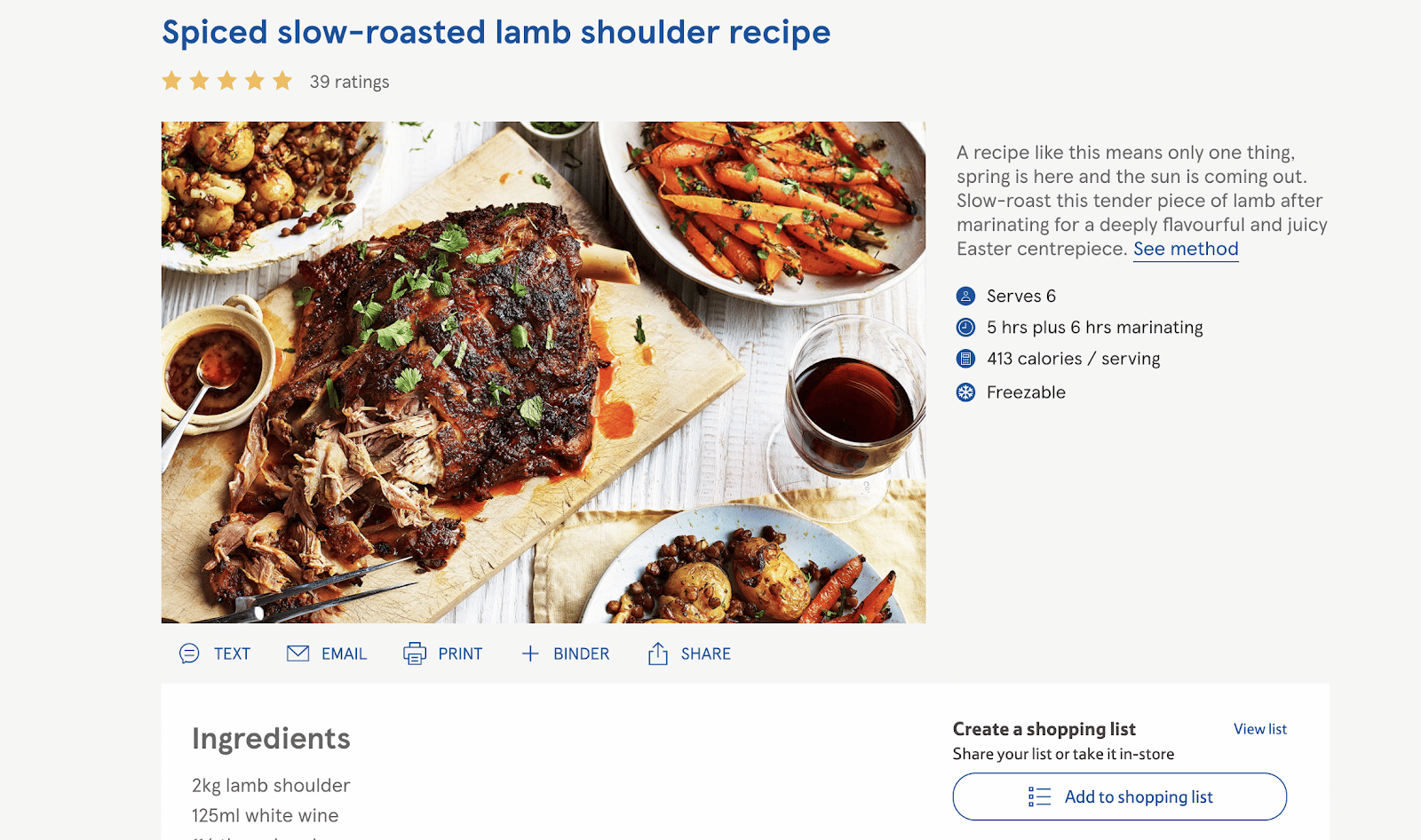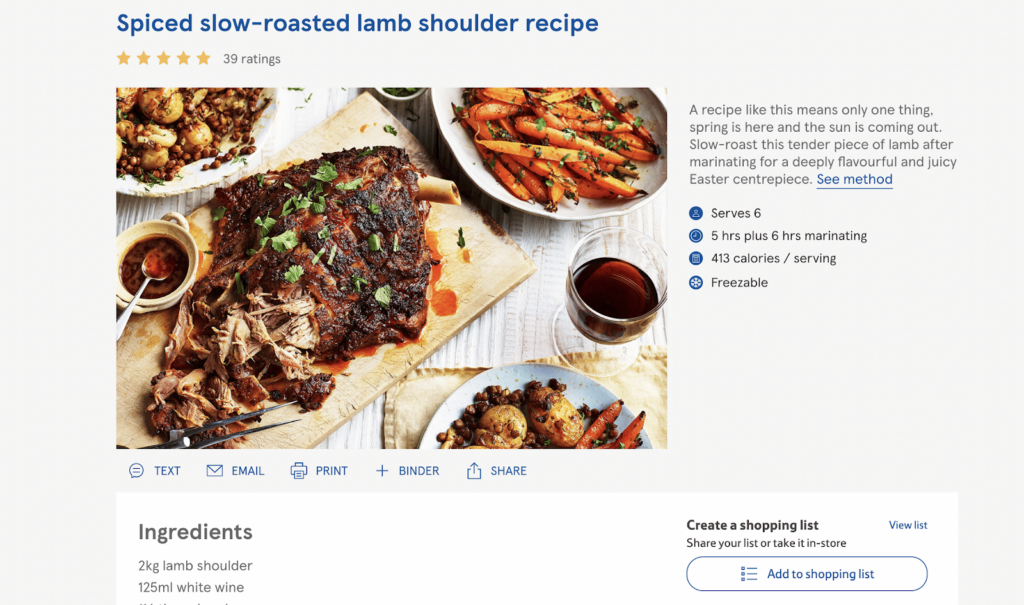 While looking for new recipes, you can directly add the relevant food items to your cart and check out via Tesco's ecommerce section.
Talk about convenient.
What's even more convenient is that they separate those items you'll likely need from those you probably already have, like olive oil and salt.
That makes it even easier to plan for what you'll need while adding the items to your cart.
Whoever said shoppable content had to be fashion or furniture? The applications are boundless, and growing every day.
Streamline your purchase path with shoppable content
The benefits of shoppable content are clear.
And, as interactive content evolves further, those benefits will only grow more compelling.
Shoppable interactive content allows you to create a more seamless purchase journey for your customers at every stage.
The question is whether you're taking advantage of interactive marketing tools to deliver a more shoppable experience for your prospects or not.

Try Spott for free and start creating your own interactive, shoppable content that you can plug and play into your marketing campaigns.