The next generation of broadcasting and Smart TVs has the intent of going far beyond just applications. Television-based commerce, also known as T-commerce, is on the verge of transitioning our perception of a viewer's experience by integrating the option to buy products simultaneously. The idea is that one can act on the urge of buying the product seen in a show immediately rather than forgetting about it shortly after. T-commerce is a budding solution for marketers and retailers, as the power of consumerism has shifted to the buyers themselves.
With so many options of how to watch TV, being from broadcasting to streaming, the attention span is becoming scarce. Just a few years ago, viewers took the "laid back" approach, being completely fine with sitting through commercials for their show to come back on. Now the commercials and ads on streaming services are being skipped because the majority are watching on their own time.
If not skipped, the attention is usually neglected by a secondary device. The way we act in between those pauses of shows is rather intriguing. Because we have become an "instant" society, we'd prefer to grab our phones instead of skip over the commercials. At first, big media companies were excited by the data that showed that ads were being skipped less. It turns out that they were just not paying attention of the evolving viewer behavior. 50% of viewers look at a secondary screen while watching television. With that in mind, T-commerce has become one of the leading solutions on how to ride the waves of increasing CPMs and the expense of valuable attention.
32% of marketers claim that traditional broadcast advertising does not work, confirming unrelated commercials are an ineffective approach. The audience is highly interested in buying products that are related to their interests, such as their taste of shows and movies. T-commerce is a way to rethink user interaction, creating a 2-way communication between the advertiser and viewer. Ebay has partnered with Paypal to create the "Watch With Ebay" app for Ipads. By selecting their local cable service and current program they are watching, viewers can buy what they see on screen with co-operating networks and studios. This, in fact, creates engagement on two screens at the same time, reigning in the focus entirely to a new type of shopping experience.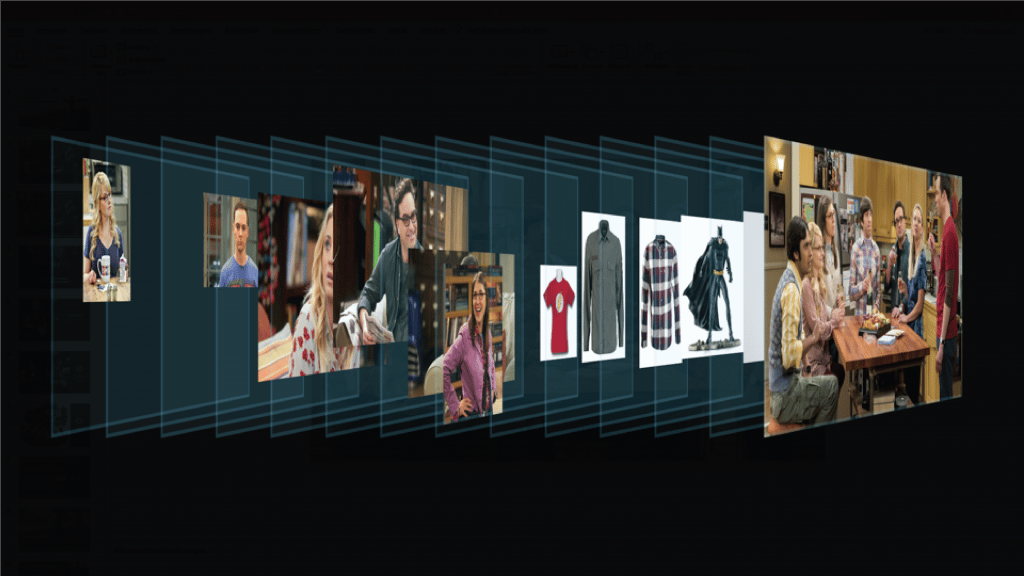 Convenience is king for in-TV buying. The AI driven technology makes this possible by breaking down an episode into many different aspects such as scenes, characters, brands, and products. The highly in-depth content has potential to be a successful outlet for marketers on limitless levels.
"Business are no longer forcing customers to their websites to make a purchase; instead, they are turning every platform into a purchase platform
Jonas De Cooman is Co-Founder and Co-CEO at Spott.ai, a content marketing SaaS platform that allows users to make any content (pictures and videos) interactive, enriched and shoppable. By processing it once, it becomes interactive across all platforms: your own websites, social media channels, third party websites, interactive video player platforms and even physical assets, such as paper magazines and boarding. The Spott.ai dashboard benchmarks performance of every unit of content on all platforms based on views, clicks and baskets. User profiling is available on request.