It's competitive out there. And it's only getting harder to stand out.
Everywhere, brands are striving to create a unique online presence that can help them stand out from the competition.
But differentiating your e-commerce platform isn't going to be easy unless you prioritize the customer's shopping experience.
With 75% of customers abandoning their carts due to a poor shopping experience, enhancing user experience should be the first order of business.
To overcome this challenge, businesses should use interactive tools and techniques to engage customers, boost their interest, and motivate them to convert into buyers.
That's where interactive images come in.
What are interactive images?
Interactive images allow you to add clickable elements such as additional information through highlights, links, or by integrating animations in particular areas of the image.
They often tell a story creatively, making them the most engaging static content format there is.
These images can then be embedded on your website so that you can prompt your customers to take action and drive increased conversions.
How to use interactive images to improve your checkout conversion
Why are interactive images significant when it comes to checkout conversions?
Across the board, interactive content has been shown to improve conversion rates and improve engagement.
As opposed to showing your new product line in static images on social, you can include clickable elements right there on the image.
The result is that they can purchase the product in fewer clicks than it's ever taken before.
For example, some interactive image tools allow you to click to go straight to the product page.
Others, like Spott, take it one step further, by allowing users to add items straight to their cart: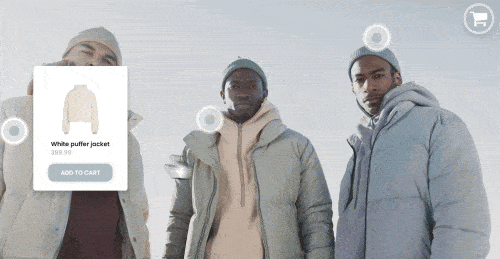 You can do this with both images and video, as in the example above.
As a result, the checkout process is simplified and conversions are boosted because you've simplified one, if not multiple, barriers to purchase.
And that's what interactivity in media comes down to regarding improving conversion rates: a way to create a new customer journey.
Things that once weren't possible are now possible, such as clicking directly on images and skipping steps in the purchase process (for example, skipping the product page to go straight to checkout).
Other ways you can use interactive images to improve your checkout conversions
The above is the most common way you'll see and use interactive images to improve your checkout conversions.
However, interactive content is diverse, and there's a space between interactive images and full-blown video that includes creative interactive image content and hybrid content to elevate things further.
Here are some additional ways you can use interactive images to increase your online store's checkout conversions:
1. Use 3D product previews
Augmented realities like 3D product previews can be used in ecommerce stores to show a three-dimensional view of a product that can allow customers to view and analyze a product properly before deciding to invest in it.
Home decor brand Villeroy & Boch lets customers create their own interior space using 3D tools.
Customers can use tools to insert doors and windows and plan their ideal room to motivate them to purchase from the store: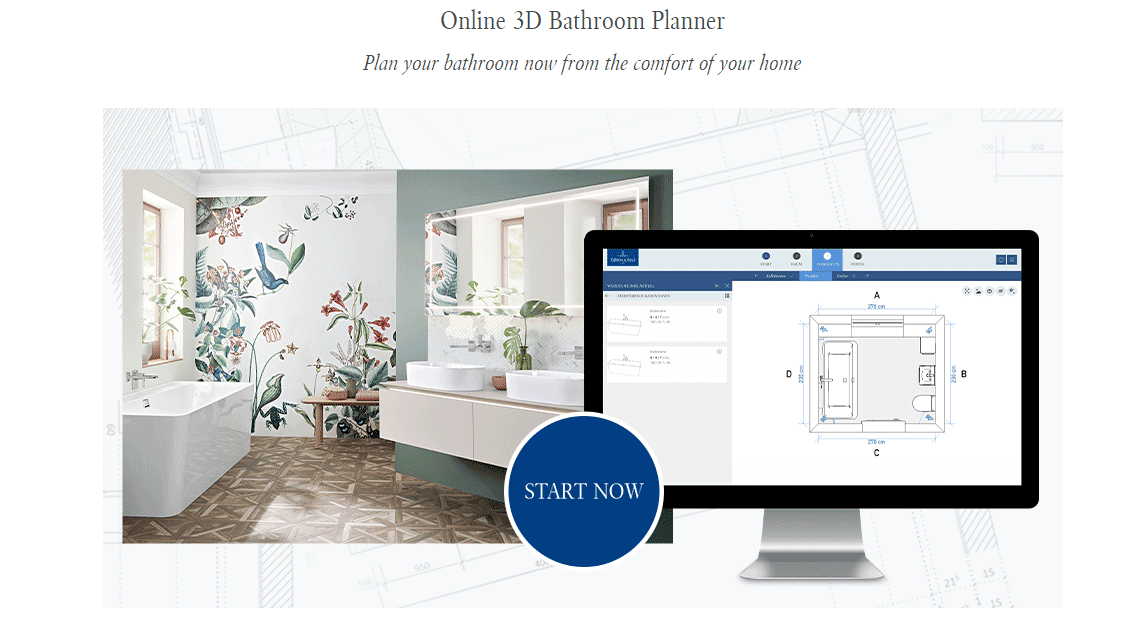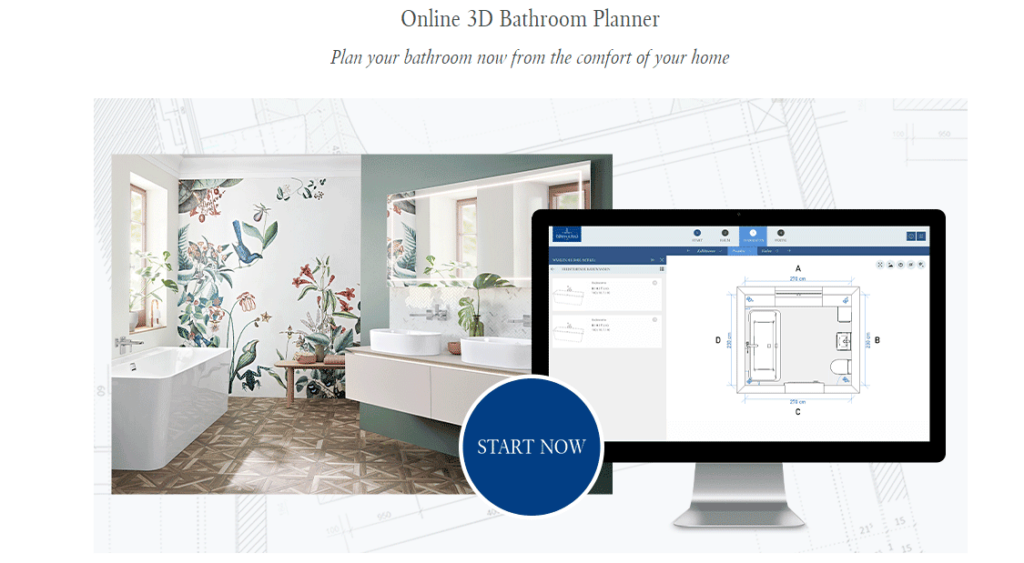 Source: Villeroy Boch
3D technologies can also allow customers to view a product's length, scale, size, and other minor details that wouldn't be possible to view in static images.
If your ecommerce store is on Shopify, customers can use the Safari browser on their iPhones to view interactive versions of the product in AR.
Beauty and cosmetic stores are increasingly deploying virtual reality technologies that take the guesswork out of shopping.
Customers no longer have to wonder how a makeup product would look on them. In-store testers can now be replaced with virtual testers that allow customers to experiment with different lip shades and eye colors to see how they will look.
For example, Ulta Beauty has a try-on feature that lets customers experiment with makeup products, helping them make well-informed decisions and drive conversions.
2. Use interactive animations
Once visitors are on your website, you need to convince them to make a purchase.
Using interactive animations can make the shopping experience fun and lively and excite customers to explore your website more.
For example, hover effects can be used to offer varying images and angles of a product to improve CTR.
This effect allow customers to move or change a product picture simply by placing their cursor on it.
Ecommerce businesses have started using hover effects to show customers how a product would look in different colors and from different angles: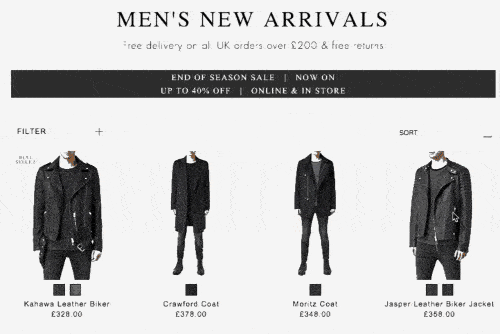 3. Use UGC galleries
Ecommerce is no stranger to the power of compelling product images.
After all, who wants to see a boring image of your product on a white background?
Depending on your product, these can be necessary on your product page to convince buyers.
However, before that, motivating the purchase requires high-quality, compelling images that tell a story.
What better way to do that than through your customer's own product pics?
Using a user-generated content (UGC) gallery in combination with your social feeds, you can do exactly that.
For example, this UGC gallery from jewelry brand Cluse pulls images from their Instagram with the custom hashtag #CLUSE: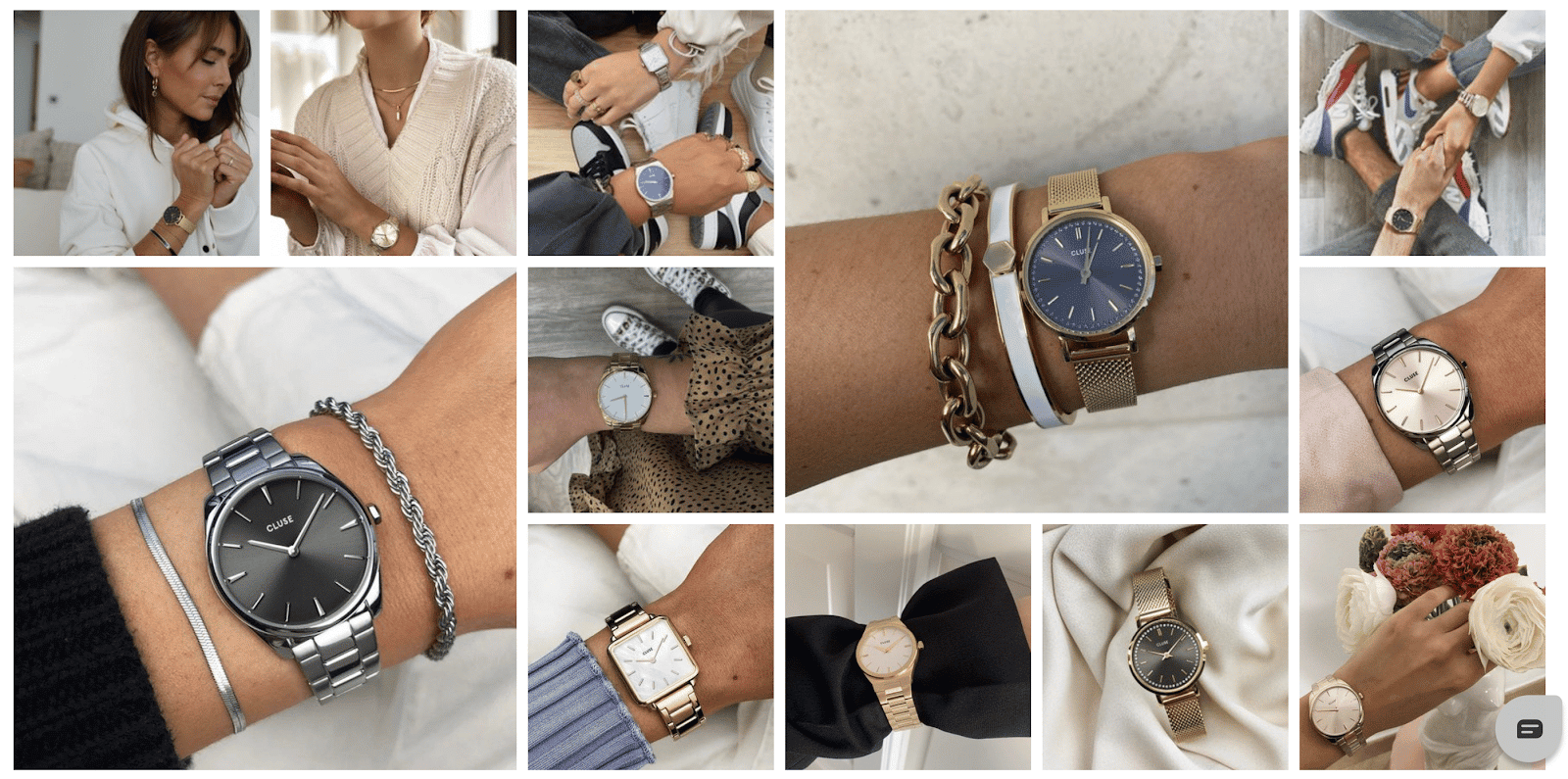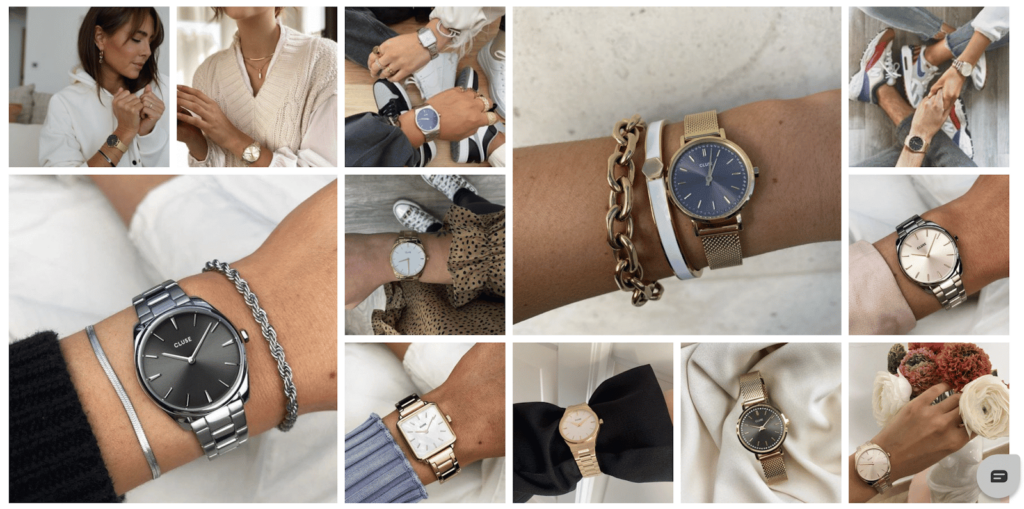 By pulling automatically from social, you can create a UGC gallery that is filled with product images taken by your very own customers.
Add basic interactivity via product recognition to them as we talked about above and you have a powerful marketing tool that combines storytelling, social proof, and shoppable content benefits all in one.
Drive conversions using interactive images
Whether you're a large or a small business, your customers will judge your website and brand by your digital presence.
Customers expect an interactive user experience when they visit a website.
Since they cannot visit in-store, they want brands to enhance their shopping experience to make well-informed buying decisions.
Implementing interactive web images like product previews and checkout popups is a perfect way to decrease cart abandonment and drive conversions.
Ready to see what interactive images can do for your business? Start with Spott today.