Take a peek behind the curtain and discover how we actively apply user feedback to further optimize our pricing, value proposition and product on a continuous base
We have translated our long-term product strategy based on our go to market strategy. To implement this, we focus on Product Lead Growth. This means that, once the core of our product is robust and performing, we capture user feedback on different levels and integrate this directly into our product strategy and -roadmap.
When looking at the product development itself. Once users start playing with a new feature, you always have to do a V2 immediately after. Therefore, we have chosen to put a feature live as fast as we can, even when it is not finetuned yet. We then monitor usage and capture feedback to let it evolve into a high performing V2. This allows us to move fast in development, but still keep the overall quality of the product.

We have focused a lot on pricing. As we are a new service for a market segment that does client. To do so, we installed the principle of a no cure, no pay-pricing where we only get paid when the interactivity works. This means that whilst a new client will come in at a very low pricing point, we will achieve a much higher CLV with a very low churn as our revenues grow with the value produced by the client himself.
Also, we revise our pricing point every quarter. Refining those pricing points for every package has a greater impact on your MRR than acquisition or retention.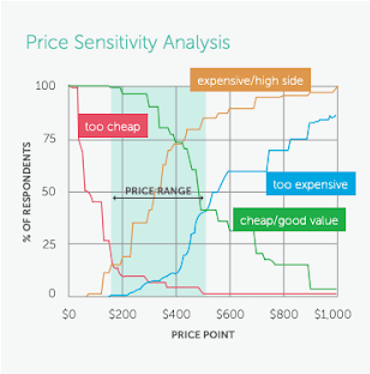 The way we do this, is by asking our users their willingness to pay for the package that they use.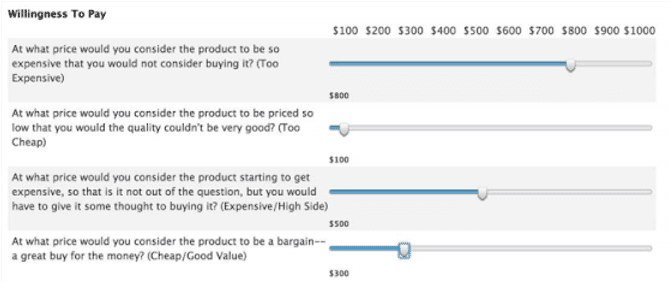 Based on that feedback, we are able to understand what the optimal pricing point is to take the market via campaigns and what the minimal CLV needs to be of every active Spott user.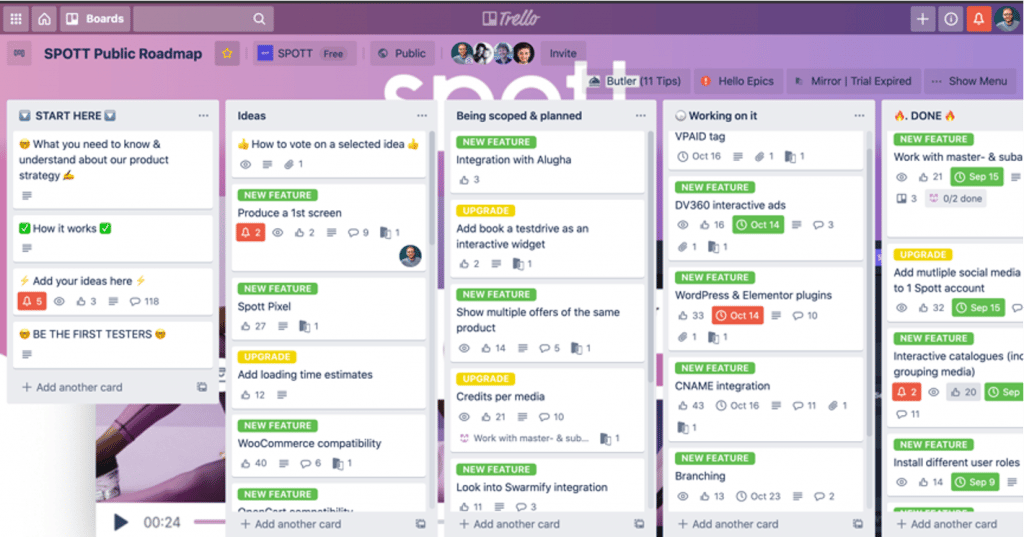 Another feedback channel we use, is our product roadmap.
We have decided to make this one public.
Every Spott-user can post ideas and vote on existing ideas.
Next to that you are able to track the progress of every feature or upgrade that has been planned.
Based on the feedback of our users we know what is important, but how to know what is most important? To get a better idea, we turn to our clients again, asking them to grade those features against each other. Each time we do this, we can see clear preferences when we get to about 100 responses.
Every month, we reserve about 50% of our development resources specifically to this roadmap.
A new channel we opened, is a closed Facebook group for Spott-users. The goal is to produce a platform where best practices can be shared not only by Spott, but also between users among themselves. Next to that, we push bèta-features for that audience to test and get their feedback before releasing it to the bigger audience. Also, we are starting to post webinar invites and howto-videos on the platform. Do not hesitate to join us on Facebook!
Lastly, we have different monitoring tools that map out how users use Spott. This offers us clear insights on what needs to be improved, changed or redesigned. The goal is to make a very complex product with a lot of features and integrations very easy to use. You only see on the screen what you need and nothing more.