In our newest release, everything is centered around simplicity. We've made it easier for you to add content to the platform, to add interactivity to the content, and to share your interactive content onto several platforms. 
A quick overview of what has changed:
1. Easily find all your media items
In this new version, you can easily manage your interactive content in one simple overview page. All your interactive videos and interactive images exist side-by-side on this new media page.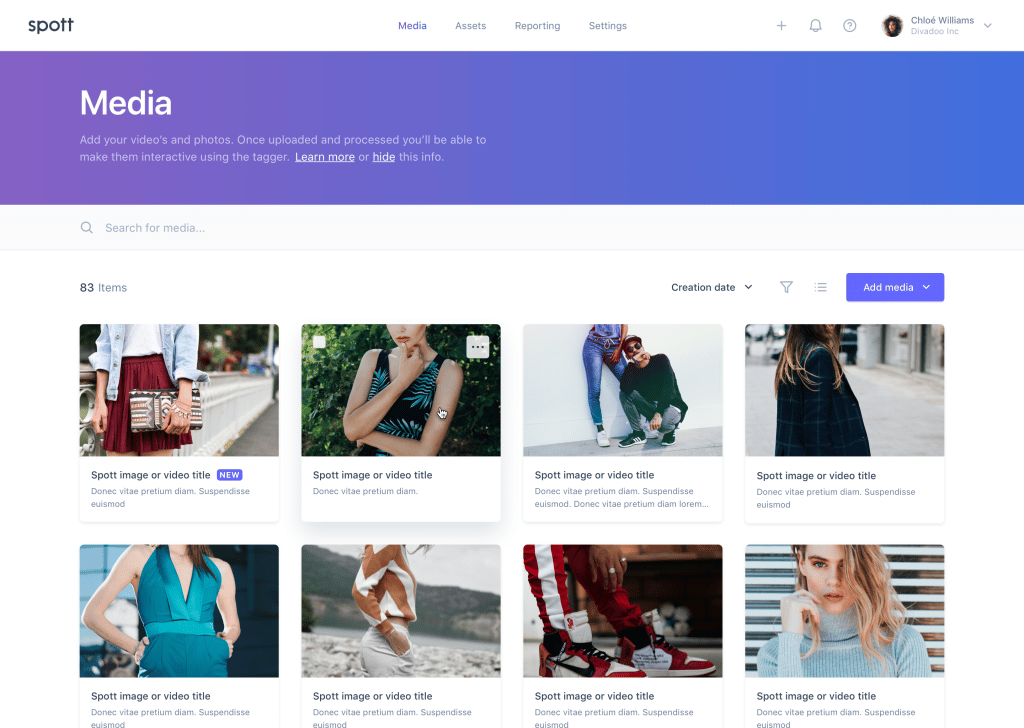 But that's not the only thing our IT-nerds changed. We could go into detail and talk about all the specificities. However, all you need to know is: it will go a lot faster!
To sum up, now you have:
One simple overview of all your interactive content
A faster system
A quicker and easier way to start tagging your videos and image
2. Upload faster and in bulk
A big change is that the entire media page has become a drag-and-drop zone. Your content keeps its original name and can be selected, dragged and dropped in bulk onto the media page. That way you can easily upload a big amount of images and videos and start making them interactive. We told you this release is going to make your life so much easier.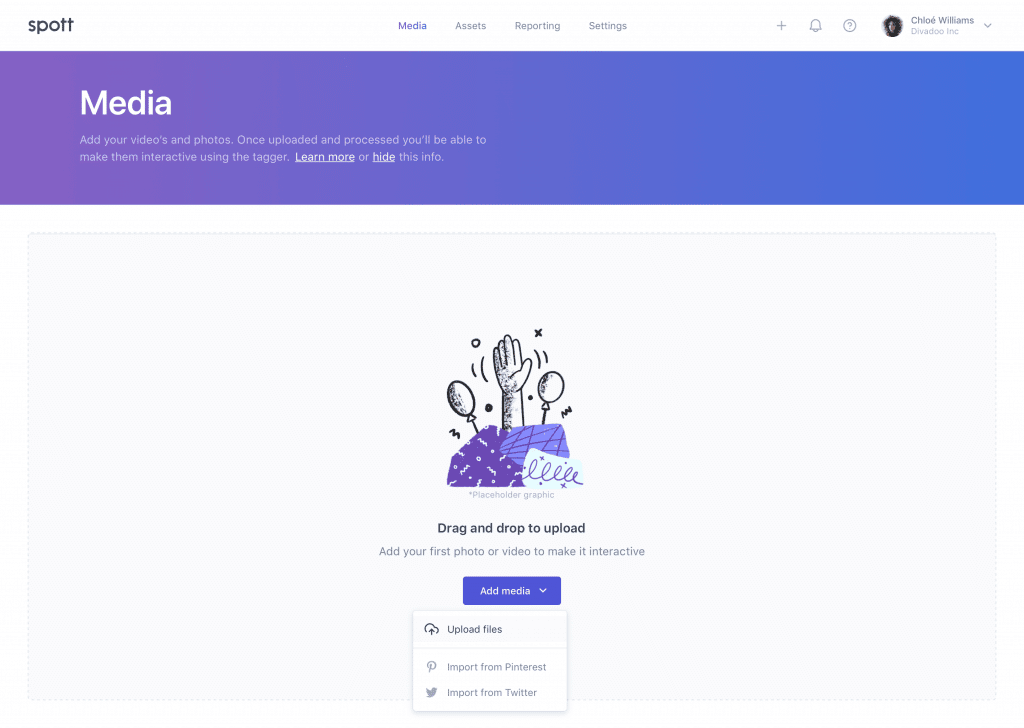 3. Share your result faster
Ready to share all your amazing images and videos? Well, we've also made this easier for you. In this new version, the share button is easy to find and easy to use. An embed code of a video or image for your site, directly sharing images to Pinterest or Facebook, quickly generating a GIF from an interactive image… You say it and it's done by a click on a button. Quickly check the preview in the embed generating frame and you're ready to rumble.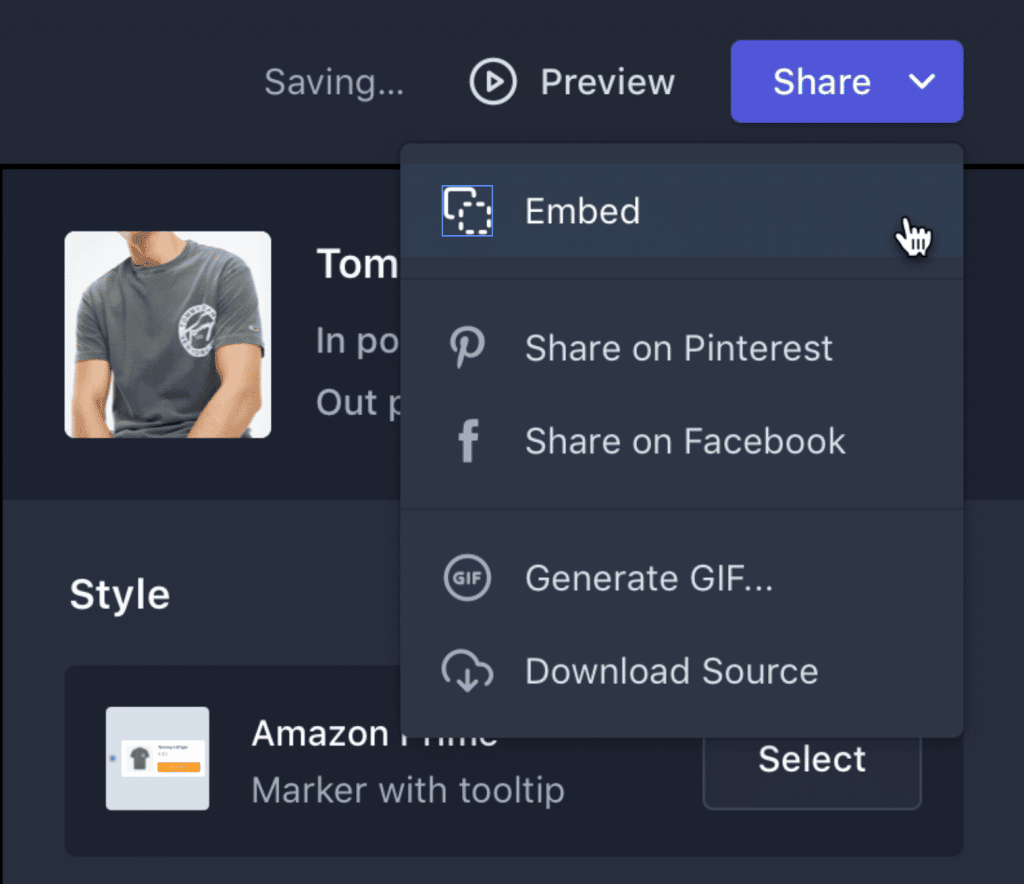 4. Navigate easier
One of the most visible changes in the layout. We haven't just included a gradient to be cool. Okay, we admit, it's one of the reasons. But mostly, we did it to say goodbye to our vertical navigation. Our new horizontal navigation on top gives you more space to see and work with content. That way you can really go into detail and see your full screen to add interactivity to videos and images.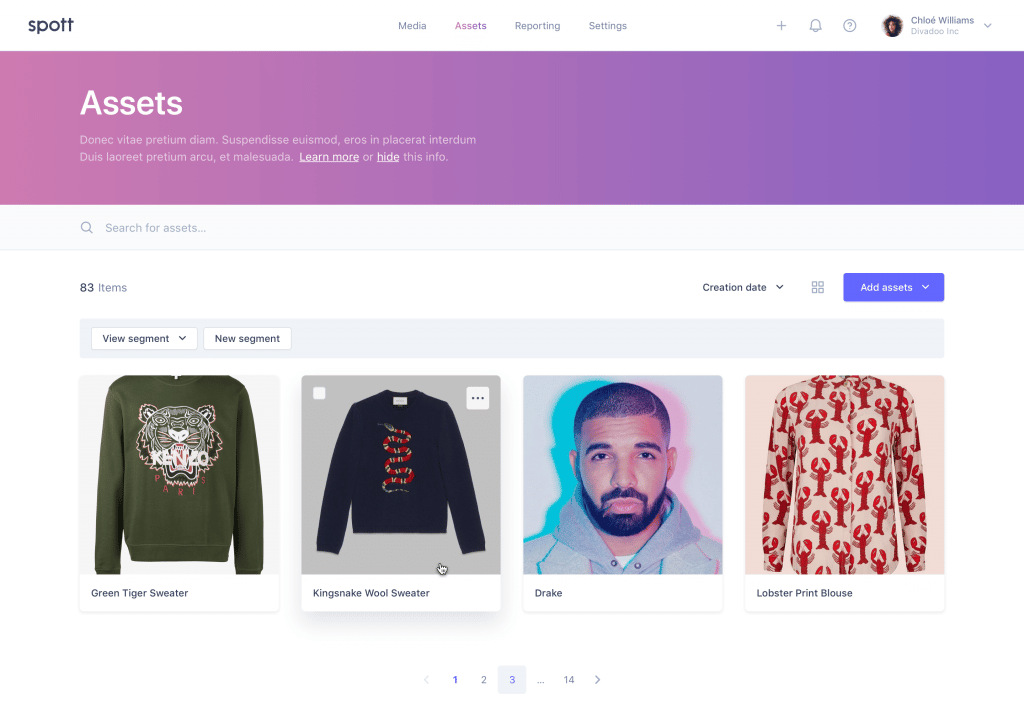 The Tarro release, it's here for you
We can't imagine that you weren't yet convinced of the functionality of Spott. But if you weren't, you must be impressed by how easy this newest release has made it to make your content interactive. The process from uploading to making content interactive has been simplified. With the share button as a focal point in the tagger frame, you want nothing less than to share your interactive content as fast as you can with the rest of the world. And this all with an eye for esthetics with our signature purple hue added to every page.
Ready to try it yourself? Sign up for a free trial.