Skip to content
Interactive video software can help you create more results. But how does interactive video work? Today, the use of the internet and mobile phones have changed the way businesses and consumer interact with each other.
And if you haven't leveraged video content in your marketing campaigns, you might already be a step behind your competitors. Not convinced? Watch the best shoppable video examples here.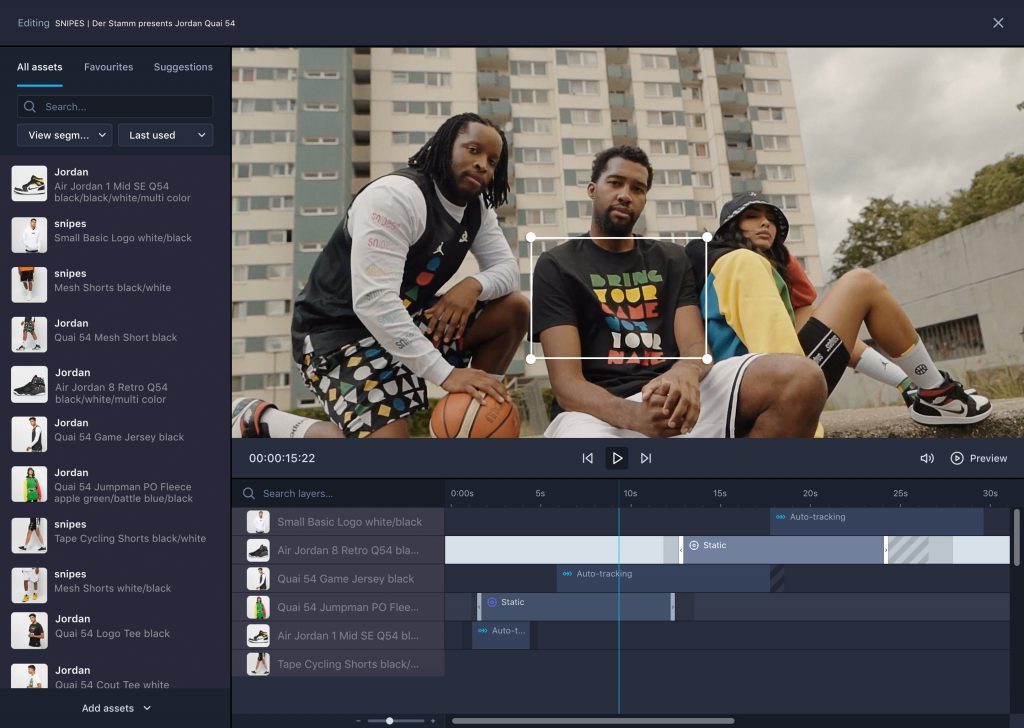 Did you know that according to statista 85% of internet users in the US watched video content monthly on smart devices? Thus, now is the right time to benefit from our exclusive interactive video services. But how does interactive video work? We'll give you an answer in these easy parts:
What is interactive video?
As a business owner or marketer, you probably have some video content on the company's website, maybe a YouTube video or a video hosted by another video player. It definitely generates more revenue than written blogs and advertisements. Guess what? We've got something that could triple your video content conversions with a little effort; interactive videos. Most video players can be turned into interactive video players.
Unlike a linear or passive video, an interactive video offers the viewers to interact with the video using a wide range of tools. Viewers may have the ability to drag, scroll, click, select an object, and perform certain digital actions as set by the content creator. The more the interaction, the more users engage with the video – resulting in a higher conversion rate.
How to make an interactive video?
As complex as it seems, once you understand how does interactive video work, making an interactive video is simpler than a passive one. Yes, there's no need to hire a professional video content creator to do the job for you.
In this regard, there are many interactive video platforms available online – Spott is one of them. Thus, if you're looking for an easy solution to make interactive videos for your brand, now is the right time to try out Spott.
Possible interactions in video
Though, an interactive video software has much more to offer, here are a few common functionalities you can add to your clips and convert!
Pdf in video: Let your viewers open a pdf during the video, once they close the pdf the video will start playing again. This way you can provide users with extra information without them having to leave your fantastic interactive video.
Shoppable video: Users can enter information to either take part in a quiz, fill a survey, or play a game.
Clickable video: Many brands utilize hotspots and create clickable buttons with a video. These buttons can either take viewers to a different webpage or have them convert right away.
Google maps in video: It provides more control to the viewers. In fact, they can interact with the video and make adequate changes.
HTML 5 in video: Add html5 pages to your video. Let users click an element in your video to open a HTML 5 page.
Clickable cards in video: Add a clickable card to your video. Viewers will be able to click a link with a small card description inside your video.
Add-to-basket links in video: A type of interactivity that's often used by e-commerce. Users will be able to click a product in the video and add it to their basket. Good part is they can just keep on watching making sure they can watch the remainder of the video.
Trigger pop-up from video: Trigger a pop-up inside your video. Let users subscribe to your newsletter or even watch another video.
Isn't it fun turning a potentially linear and passive video into something interactive, pleasurable, and engaging? 78% of marketers prefer using an interactive video as providing more control to the viewers generate more leads – turning viewers into customers.
Interactive video for e-commerce
For e-commerce, we always suggest integrating with your shopping basket. Instead of refunneling to a third page, you allow your users to truly shop the content during their entire experience.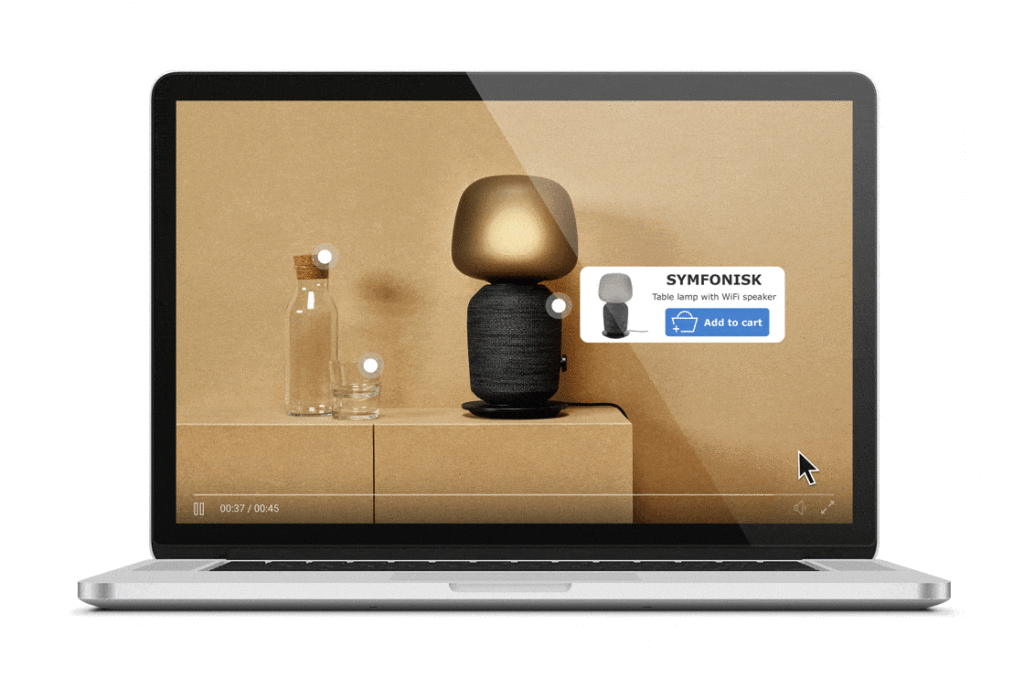 Secondly, you have to make sure that your UX allows for maximum conversion as soon as a visitor has shown interest by clicking.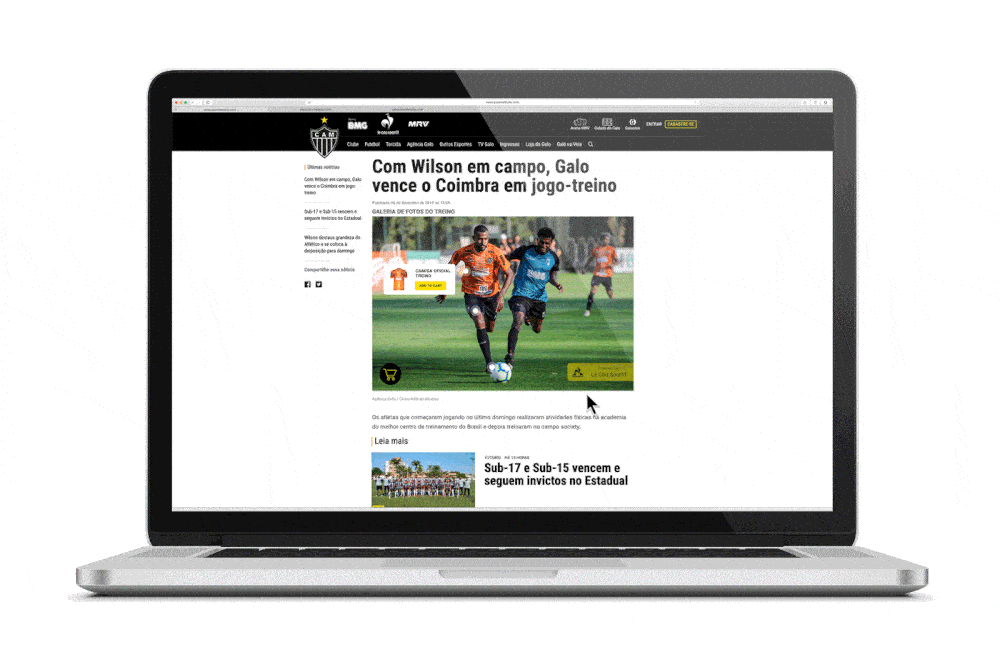 Try out Spott and make sure to be entertaining and use interaction thoughtfully while creating your first interactive video.