Interactive Display Ads Google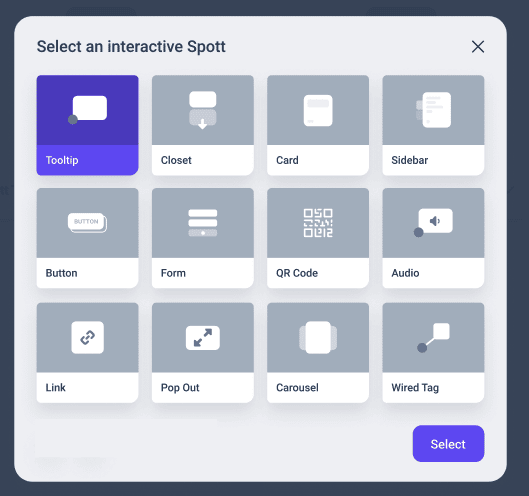 Do you know interactive display ads on Google? No? We've got some news. 
We started working with Google on a solution to add interactivity to your google display ads. It's a beta, so it's not yet available for all our users. But if you want you can apply today.
What are interactive display ads on Google?
In interactive ads, you give your user the possibility to interact with several elements of the ad. They'll be able to check out the price of a certain product and click your ad. We've only started testing this out a few days ago, but the results are very promising. On our campaigns, the interactive ad is having an 80% higher click-through rate.
Here's a small example we've created for Elle magazine. As you can see all products are properly tagged. You could use this in your communication and impress your audience. This way you can boost the engagement of your customers.
Why do I need interactive display ads on Google?
It's difficult to get people's attention in a display ad. If they don't have any adblockers they might still ignore your ad. With interactive display ads, you give the user first the possibility to discover different products inside your ad before clicking. This way the user is more informed and you avoid a truckload of clicks from users that don't actually understand what you're selling to them.
Interactive ads will not only increase your CTR it can also
improve the quality of the traffic
you send towards your website.